We at Taylor Janis Workplace Law understand and appreciate how hard our public sector employees work for the people of Alberta.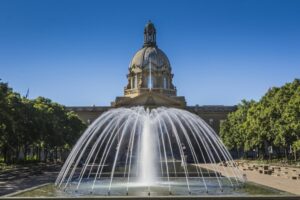 We also understand that not every Alberta government employee has a union to protect his or her employment rights when the government changes course. And not every union does a good job of supporting its members. In either case, you can turn to us to help get you through the tough times.
We are committed to helping Alberta government workers successfully navigate the following:
Dismissal and severance negotiation;
Constructive Dismissal or Changes to an Existing Term of Employment;
Discrimination in the Workplace;
Ensuring your union is properly representing your interests; and,
Employment contract review, advice, and direction.
If you are an Alberta Government employee, please do not hesitate to contact us to schedule a one-on-one, confidential discussion about your rights and entitlements.
Taylor Janis Workplace Law has successfully represented several Alberta government employees with a particular focus on helping Alberta Health Services employees at all levels of the organization. We can help you too!
At Taylor Janis LLP, we have the skills, knowledge, and expertise to handle all of your employment & labour law needs.
To arrange a one-on-one consultation and document review with one of our employment lawyers, please contact us today at (780) 428-7770 in Edmonton or (403) 474-0411 in Calgary.