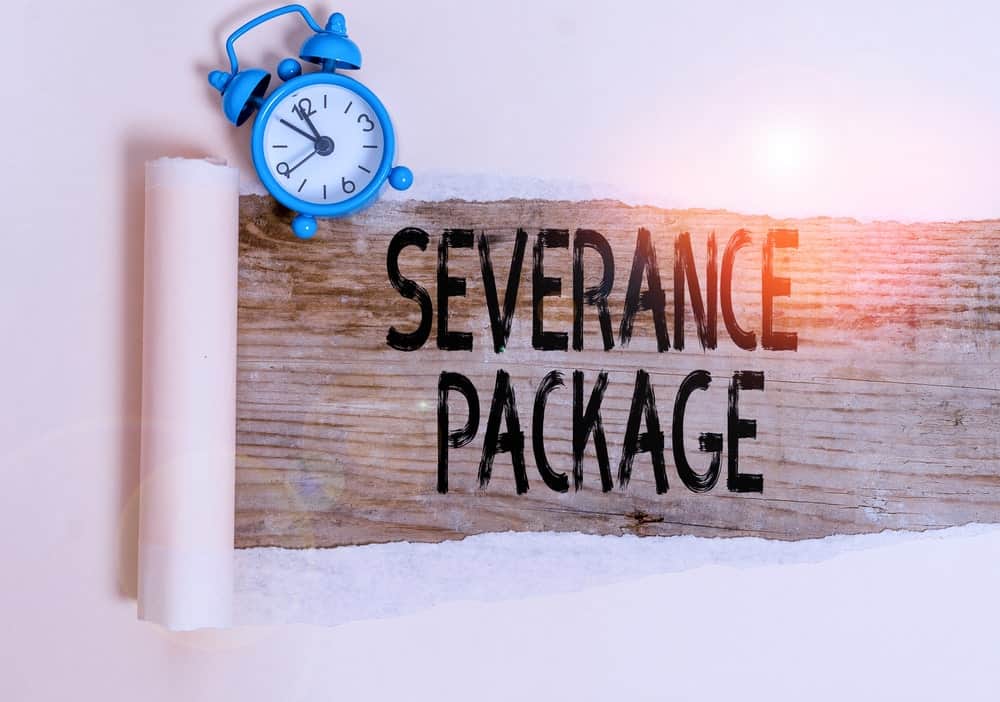 You may be surprised just how many employers in Alberta are either not fully aware of their obligations or willfully neglect them when terminating employees.
That leads to many cases of wrongful termination, with employees unfairly left in financial hardship.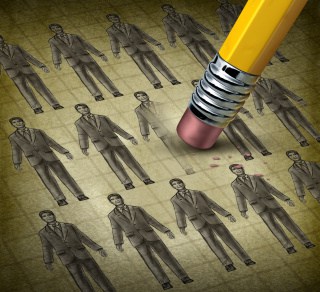 Fired employees are often not aware of their termination and severance pay rights, and never claim what they are due.
The bottom line is that unless you were terminated with cause, you are entitled to something (either notice or termination pay) when you leave your job. Alberta's employment law is very clear on this.
Do not sign any termination paperwork with your employer until you have read the following information. It should help you understand your own position if you are currently discussing termination with your employer or you have been fired.
WHAT IS "REASONABLE NOTICE" IN ALBERTA?
Most employers in Alberta must provide "reasonable notice" for termination without cause, according to the Employment Standards Code.
This means that the employer must provide sufficient advance notice before the date of your termination if there is no cause to end your employment.
How much advance notice is required depends on several factors, including the length of service.
In many cases, the employer may want you to leave as soon as the decision to terminate has been made. Where "reasonable notice" is not provided, payment in lieu of notice ("severance pay") must be provided.
Severance pay is not a flat rate. The amount you are entitled to depend on many factors and just because your employer offers you a package that meets the minimum requirements does not mean that you cannot claim more.
Do you have a case for wrongful dismissal?
If you have not received "reasonable notice" or a severance package from your employer, you may have a case for wrongful dismissal in Alberta.
However, many employees simply accept their fate or feel too intimidated to challenge their employers.
An employment lawyer can review your case and, if you have a claim for damages, help you get what is rightfully yours.
IN WHAT SITUATIONS IS A REASONABLE NOTICE OR A SEVERANCE PACKAGE NOT REQUIRED?
There are some situations where an employer does not have to provide reasonable notice or a severance package in lieu of reasonable notice. Most notably:
When you have been employed for three months or less
When you have been terminated for just cause
When you refuse reasonable alternative work
This is the law according to Alberta's Employment Standards Code but, in some cases, employees still have a case under common law (more about this below).
Note that an employment contract with a termination clause may potentially reduce your entitlement to reasonable notice/severance pay but many such clauses are not legally enforceable.
It's always advisable to check with your employment lawyer where you stand before signing any paperwork.
WHAT IF I DON'T HAVE AN EMPLOYMENT CONTRACT?
Termination laws in Alberta apply even if you do not have an employment contract.
So, your employer cannot simply fire you without reasonable notice or severance pay regardless of whether you signed a contract when you started your job.
WHAT IS "JUST CAUSE" TERMINATION?
As already noted, in some cases an employer is entitled to end your employment without providing reasonable notice or termination pay.
"Just cause" is where serious misconduct or a breach of employment terms makes it impossible for your employement to continue.
With a valid reason, your employer can end your employment immediately and without severance.
However, there have been many instances where an employer has used "just cause" to avoid paying severance or providing notice. This is illegal and, if it has happened to you, speak to an employment lawyer.
ARE EMPLOYERS EVER PROHIBITED FROM TERMINATING EMPLOYEES?
Alberta's Employment Standards Code states that your employment cannot be terminated if you have started maternity leave or paternity leave and in certain other circumstances.
ARE YOU ENTITLED TO MORE THAN THE MINIMUMS?
Unless your employer terminates you with just cause, you are entitled to a minimum notice or pay as detailed in the Employment Standards Code.
However, as alluded to already, these minimums are guidelines only and are based on the length of service.
Often, a skilled employment lawyer can claim more than the minimums in your termination agreement by referring to common law. Under these guidelines, you may be able to consider factors such as employment history, position, and age, as well as the length of service.
SHOULD YOU SIGN A "RELEASE" IN RETURN FOR SEVERANCE?
Your employer may request that you sign a "release" in return for a severance package. This will most likely protect the employer from a future lawsuit.
Remember that you are entitled to the minimums specified in the Employment Standards Code whether you sign the release or not.
Before you consider signing, have an experienced employment lawyer review the documents and the terms of your severance package to ensure that they are in your best interests.
WHAT IS CONSTRUCTIVE DISMISSAL IN ALBERTA?
In addition to the failure to provide "reasonable notice", an employer in Alberta can also fall foul of the employment laws with "constructive dismissal".
When an employer significantly alters the terms of your employment without consultation, agreement, or providing advance notice, this can lead to a wrongful dismissal claim.
For instance, if your employer reduces your salary or moves you to another position without your consent, you may have a case for wrongful dismissal.
Now you understand more about termination pay and employment law in Alberta, you should feel emboldened to claim what's rightfully yours.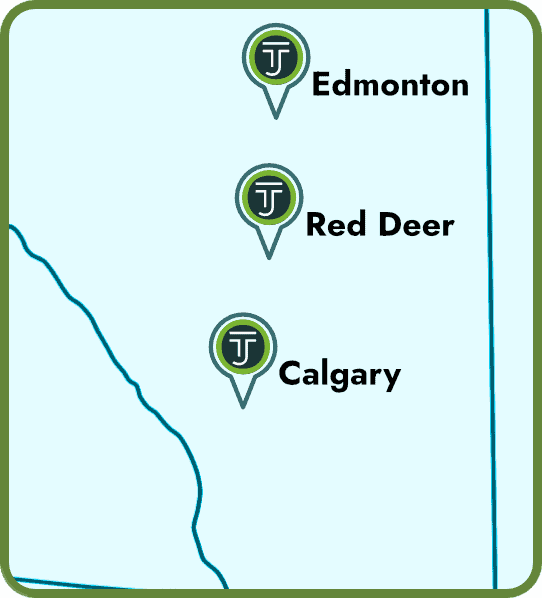 We currently have three offices across Alberta — Edmonton, Calgary, and Red Deer. We serve the entire province of Alberta (and BC). We also have the infrastructure to work with any of our clients virtually — even the furthest regions of Alberta.
Call 1 (844) 224-0222 (toll free) to get routed to the best office for you or contact us online for general inquiries.
We also have a dedicated intake form to help you get the ball rolling. Our intake team will review your specific case and advise you on the next steps to take as well as what to expect moving forward.
Our offices are generally open 8:30 a.m.—4:30 p.m., Mon—Fri.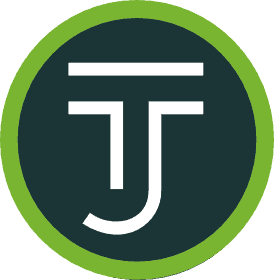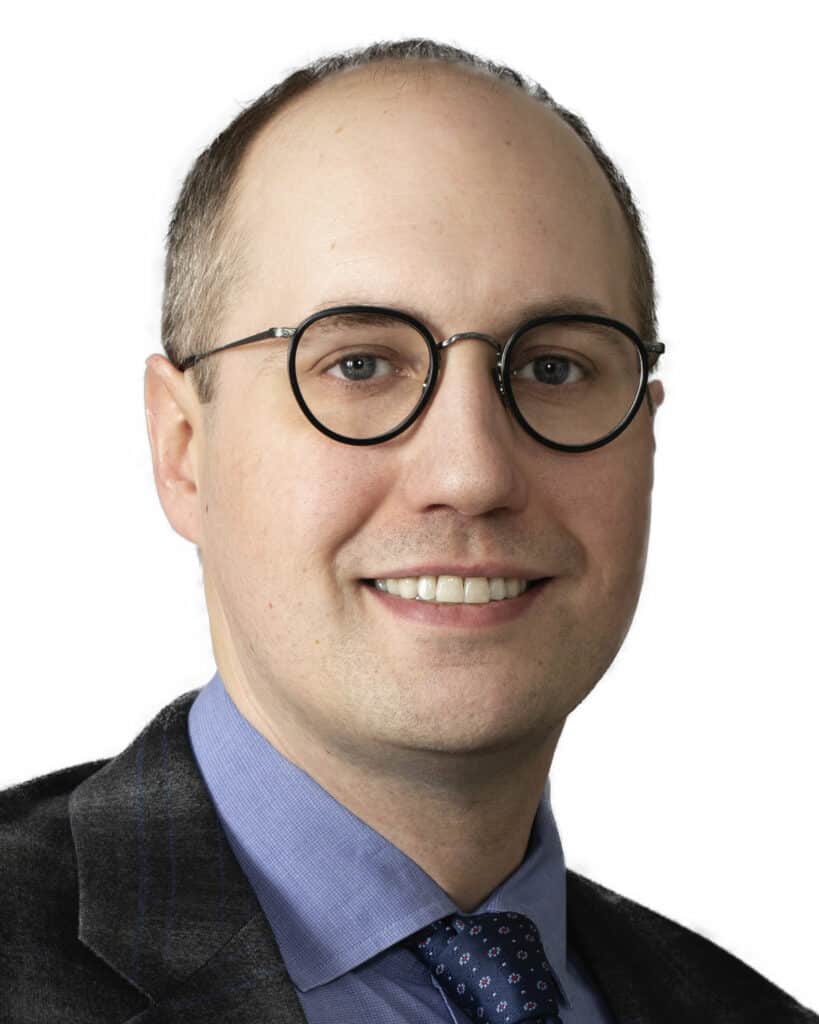 Colin Flynn
WORKPLACE LAWYER
Colin is an Associate practicing in the areas of Labour & Employment, Civil Litigation, Estate Litigation, Corporate & Commercial Litigation, and Personal Injury. He places high emphasis on developing trusted relationships with his clients, ensuring they feel comfortable and at ease sharing the subtleties of their circumstances.