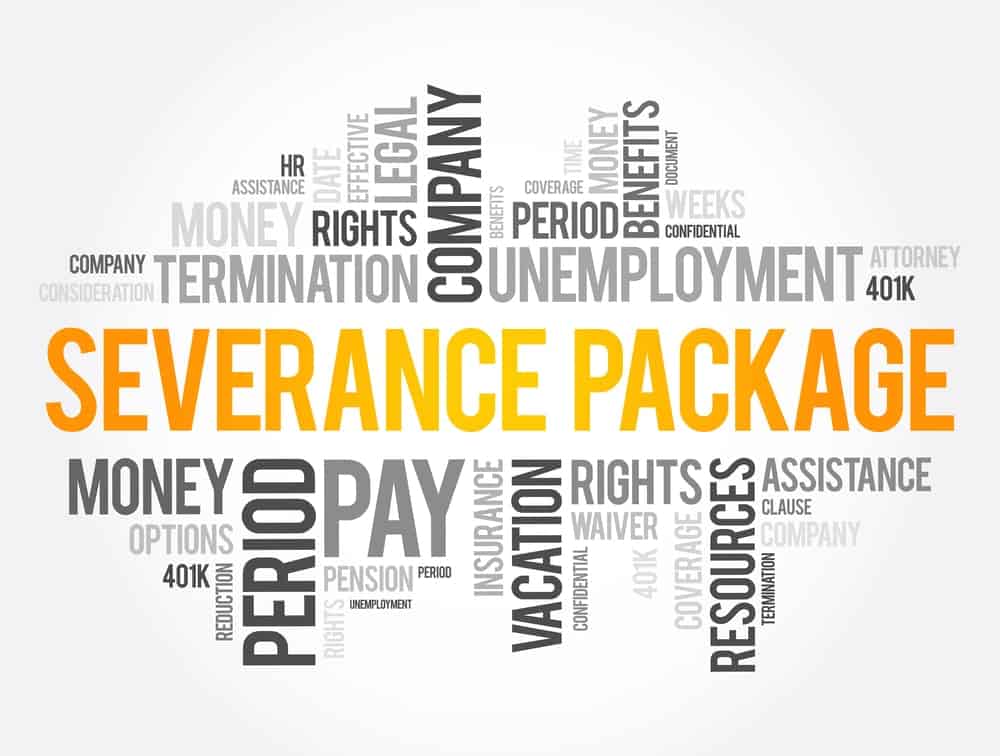 If you've been terminated from your job in Alberta, your employer must abide by certain regulations or you can hold them to account.
Specifically, you are entitled to reasonable notice or severance pay in lieu of notice under Alberta's employment laws.
While most employers know this, many try to get around the rules and offer only what they consider to be the bare minimum – when, in fact, you may be entitled to much more.
Dismissed employees often just sign the agreement and assume they are getting a fair deal. However, most people can't know for sure unless a severance package review is conducted by an experienced employment professional.
What does that entail and how can it help you get what you deserve after being terminated from your job in Alberta?
WHY DO I NEED A SEVERANCE REVIEW IN ALBERTA?
Alberta's employment laws specify the legal minimums that employees are entitled to when terminated from employment in the province.
The Employment Standards Code lays out the minimum notice period or "termination pay" in lieu of notice that employees must receive when terminated. This is based entirely on the length of service.
However, under common law, employees may be entitled to further severance compensation. If this is not provided, an employer can be accused of wrongful dismissal and be liable for damages.
Most employees are not equipped to assess the fairness or otherwise of a severance agreement. Under common law, agreements should take factors other than the length of service into account but some employees are not aware of this.
An employment lawyer will be able to review your severance agreement and assess whether you are being offered a fair deal based on similar cases. You can then decide whether to make a claim against your employer based on the legal options available.
Some employees use online severance pay calculators to assess the deal they are offered. However, these can be misleading and inaccurate. The circumstances of your termination are unique and no online calculator can factor in everything that needs to be considered in your case.

HOW DOES SEVERANCE PAY WORK IN ALBERTA?
Under the severance pay laws in Alberta, most employees who have been employed for more than 90 days are entitled to be provided with a notice of termination.
Many employers and employees like to settle immediately rather than serve the notice period so a severance package is offered instead.
This severance is often based solely on the length of services, as stipulated in the Employment Standards Code: anything from one to eight weeks' notice.
However, there are factors beyond the length of service that should be considered in such agreements. For instance, the following factors should also be taken into account:
The reason for your termination
The manner in which you were dismissed
Your title and role
The nature of your work
Benefits you received from your employer as part of your employment
Your age and health
Your future employability
The prevailing employment market conditions
As well as salary, you might have received bonuses, commissions, or other incentives that should be taken into account when you are terminated.
If the above factors are not considered, you are unlikely to receive a fair severance package.
DO YOU NEED TO GO TO COURT FOR A SEVERANCE PACKAGE REVIEW?
A severance package review is between you and your employment lawyer to see if it is fair and lawful.
The outcome of your review might be any of the following:
The deal is fair and you will be advised to sign it
The deal is not fair and you should be able to claim more
You can authorise your lawyer to renegotiate a better package with your employer
You can authorise your lawyer to claim a better deal in court
Unless it's impossible to negotiate a fairer deal with your employer out of court, a court case should not be necessary.
However, sometimes the threat of a court case for wrongful dismissal is a good negotiating strategy. Your lawyer can indicate to your employer that you are prepared to go to court for a trial via a legal demand letter that sets out any further entitlements you may have under the law.
WHAT ARE THE LEGAL COSTS OF CLAIMING AGAINST AN EX-EMPLOYER IN ALBERTA?
Most people who have just lost their job do not want to fork out money to a lawyer.
The good news is that many employment law firms can provide an initial consultation and then work on a contingency basis. So, they will take a proportion of your settlement with your employer as their fee.
This avoids any nasty surprises with legal fees when you may already be working within tight financial restrictions after losing your job.
WHAT TO EXPECT FROM YOUR FIRST MEETING WITH YOUR SEVERANCE LAWYER
Your first meeting with a severance package review lawyer at Taylor Janis, LLP can be either online or in person and lasts about 20 minutes.
You can expect a personalized review based on the unique information and details you provide regarding your severance package offer, termination letter, layoff notice, and any other relevant documents.
Our years of legal research and knowledge of Alberta's employment laws will help present the legal options available to you and the recommended next steps.
Never accept a severance package that seems too low…
If your severance package doesn't seem right, it probably isn't.
It's never a good idea to simply accept a severance offer, termination pay release, or sign anything from your employer until you know your rights and understand what you should receive.
Usually, the best way to do this is to speak to an experienced employment lawyer.
At Taylor Janis, LLP, we help Albertans turn unfair terminations into fair settlements that accurately reflect not only the law but their value as an employee.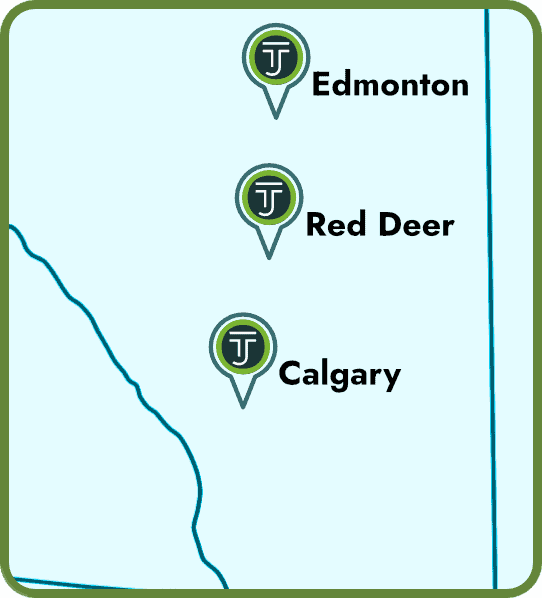 We currently have three offices across Alberta — Edmonton, Calgary, and Red Deer. We serve the entire province of Alberta (and BC). We also have the infrastructure to work with any of our clients virtually — even the furthest regions of Alberta.
Call 1 (844) 224-0222 (toll free) to get routed to the best office for you or contact us online for general inquiries.
We also have a dedicated intake form to help you get the ball rolling. Our intake team will review your specific case and advise you on the next steps to take as well as what to expect moving forward.
Our offices are generally open 8:30 a.m.—4:30 p.m., Mon—Fri.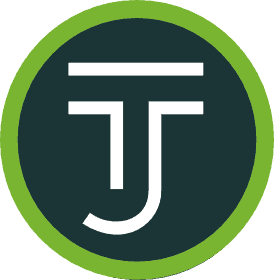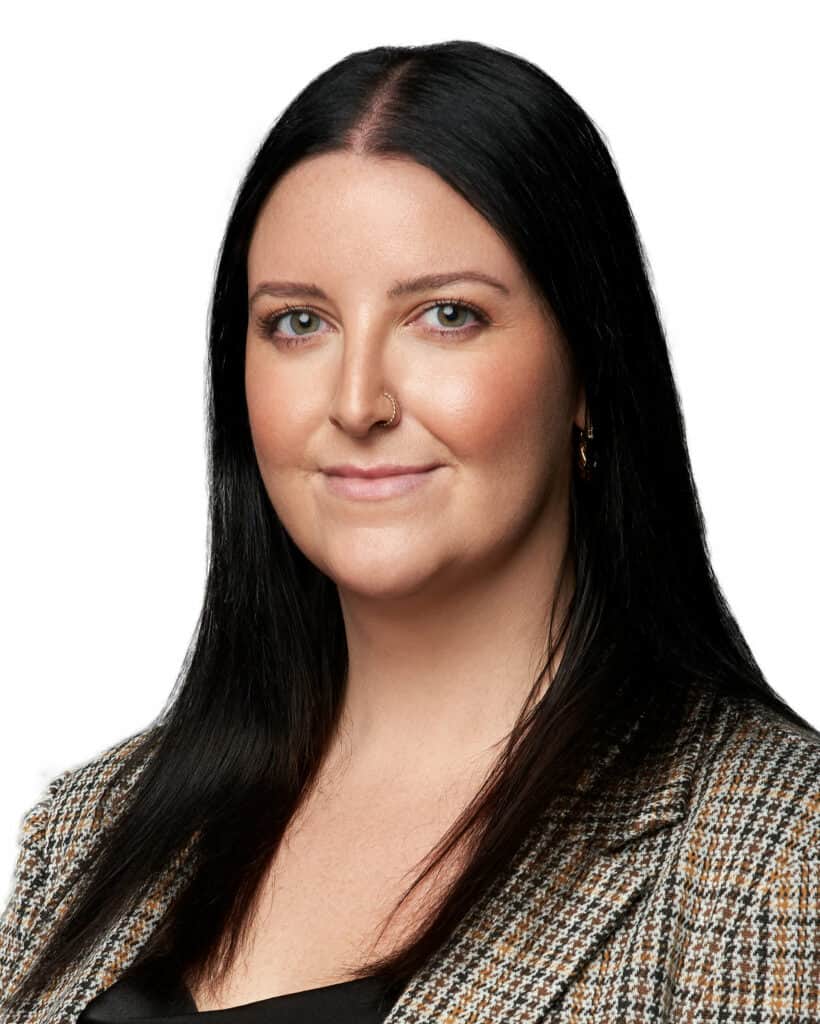 Chelsea Scott
WORKPLACE LAWYER
Chelsea focuses on representing clients and providing legal advice related to workplace and employment issues. Some of the areas of law that Chelsea focuses on include, but are not limited to, wrongful dismissal, severance package review, discrimination, disputes during employment, and workers compensation.