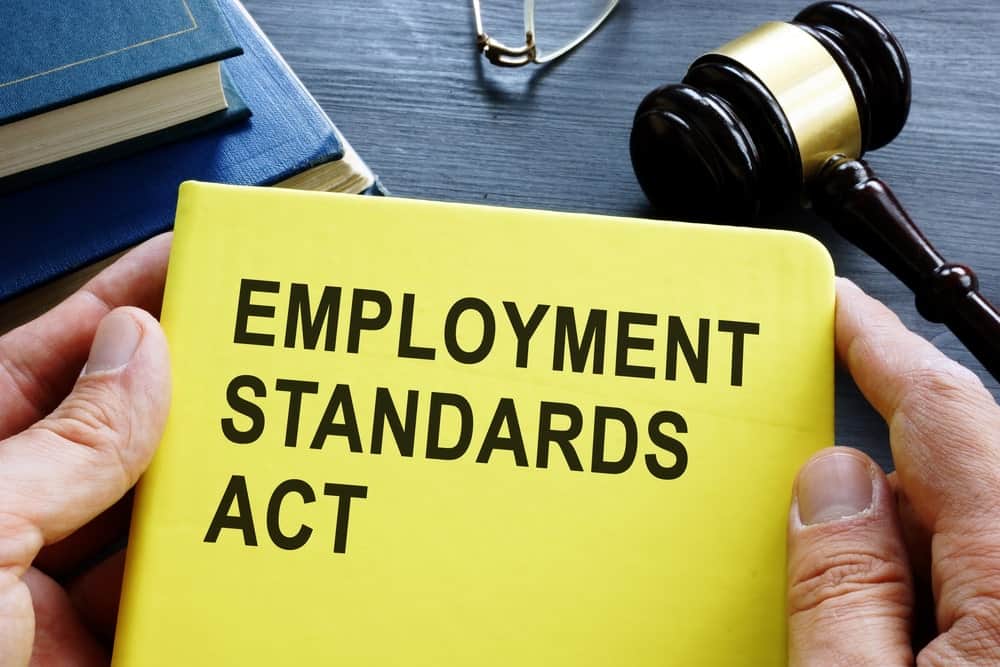 BC employment regulations are outlined in detail in the Employment Standards Act (the "Act").
This is the main piece of legislation that we use to guide the rights and obligations of employers and employees in the province.
As an employee in BC, you likely enjoy certain protections under these laws and you are provided with legal recourse if your rights are violated.
Let's take a look at the Act and what it covers.
What is the Employment Standards Act in BC?
The Act sets the minimum standards of employment in the province.
It details the responsibilities of employers and provides guidelines for the working conditions that can be reasonably expected by employees.
The Act applies to most (but not all) workers in BC and it is managed by a body called the Employment Standards Branch.
What you need to know as an employer
Employers must acquaint themselves with the basic provisions of the Act to avoid potentially falling foul of the law.
This can take a little time but it is time well spent. Within the Act, you will find important information in the following seven areas concerning employment:
Hiring employees
Wages, special clothing and records
Hours of work and overtime
Statutory holidays
Leave and jury duty
Annual vacation
Termination of employment
Changes to the BC Employment Standards Act for 2020-2021
Employment law in BC is constantly evolving according to the changing economic and employment environment.
For instance, some important changes were introduced when the COVID-19 pandemic hit Canada.
Among the legislative changes made in 2020-2021 were the following:
COVID-19 job protection was tied to the pandemic and will be repealed when no longer required.
To qualify for the new illness/injury leave, workers had to be employed for at least 90 days before taking leave.
Employers could temporarily lay off staff for up to 16 weeks with government aid.
For employers, these changes necessitated updating employee handbooks or adjusting the onboarding process.
What general workplace rights are covered in BC?
For employees in British Columbia, a wide variety of workplace rights are covered in various legislation.
This includes the Employment Standards Act, the Human Rights Code, the Labour Relations Code and Workplace Safety laws.
This legislation covers everything from how to keep a workplace healthy and safe to the amount of severance pay you are entitled to if you are terminated without cause.
Human rights
Did you know that BC has its own Human Rights Code?
This prohibits employers from discriminating against people in any way when hiring, awarding pay or terminating employees.
Contravening a person's human rights is regarded as a serious breach of employment law in BC.
Minimum employment standards
Most employers in BC must follow certain minimum standards for wages and working conditions, as outlined in the Act.
This includes:
Hours of work
Time off
Notice
Severance pay
Some specific industries (e.g., agricultural businesses) and certain types of employees (e.g., domestics and farm labourers) have specific regulations to follow when hiring.
Job termination in BC
There are set termination rules to follow if an employer in BC wants to terminate your employment.
Reasonable notice or payment in lieu of notice must be provided if there is no just cause for dismissing an employee.
A dismissed employee should make sure that a record of employment (ROE) and a reference letter are received from the employer to make it easier to claim benefits and find alternative employment.
If an employer fails to comply with regulations for job termination, it can lead to a claim for wrongful dismissal.
Bullying and harassment
Employers in BC must take reasonable steps to prevent bullying and harassment in the workplace.
Both bullying and harassment are potential hazards that risk the health and safety of employees and are not tolerated under BC employment law.
Safety standards in BC
Workplace safety guidelines say that every employee has the right to a safe and healthy work environment.
Employers must meet minimum health and safety standards that are described by the WorkSafeBC guidelines.
BC employers must also contribute to the workers' compensation system, which provides income and care for workers who are injured on the job
Unions and labour relations
The rights and obligations of employees who are in unions are outlined in the B.C. Labour Relations Code rather than the Employment Standards Act.
This includes guidelines for wages and working conditions for all unionized employers in British Columbia.
Who is covered/not covered by BC's Employment Standards Act?
You are covered by the Employment Standards Act if one of the following applies to you:
You perform work for wages – regardless of how many hours you work.
An employer allows you to perform work normally done by an employee – even covering an employee for their shift makes you an employee.
You receive training by an employer for their business – including trial periods.
You're on leave from an employer – including maternity/parental leave or illness/ injury leave.
You have a right of recall – if you're temporarily laid off.
Who are the exceptions?
There are notable exceptions to employees covered by the Employment Standards Act in BC. The main exceptions are the following:
Independent contractors: you are considered self-employed and, therefore, not an "employee".
Union members: instead of protection from the Employment Standards Act, you are covered by collective agreements negotiated between your union and employer.
Those employed in a federally-regulated workplace: you are covered under the federal Labour Relations Code rather than the Employment Standards Act.
Those employed in certain licensed professions: if you are a doctor, dentist, lawyer, accountant, architect, engineer, etc. you can get information about your rights and obligations from the licensing/regulating authority for your profession.
Students and babysitters: however, if you are a daycare worker, you are protected by the Employment Standards Act.
Those engaged in certain excluded occupations: if you work in high-tech industry or silviculture or are a farmworker or commissioned salesperson, you are not covered.
Managers: you are excluded from coverage for hours of work, overtime, and statutory holiday pay although the other parts of the Act do cover you.
Those enrolled in certain government incentive programs: if you receive income assistance, disability benefits, or employment insurance, you are not covered by the Act.
Do you have an employment issue in BC?
The Taylor Janis employment lawyers can determine whether you have a reasonable claim during an initial 20-minute phone or Skype conversation.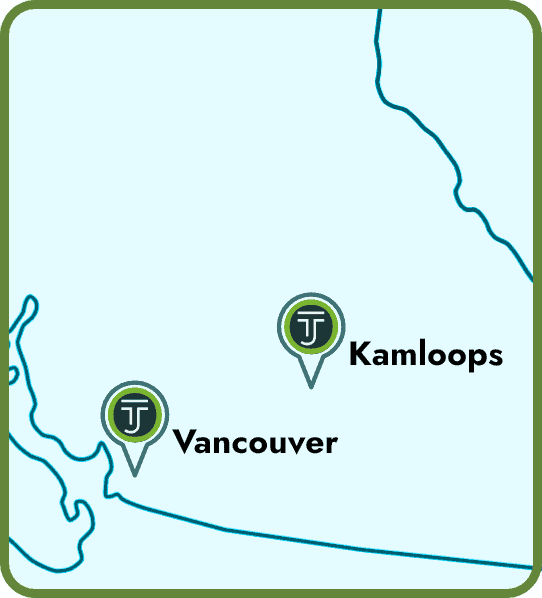 Our main hub for British Columbia is located in the heart of Vancouver. We also have a Kamloops Office for interior residents. That said, we serve the entire province of BC. We have the infrastructure to work with any of our clients virtually — even the furthest regions of British Columbia.
Call (604) 423-2646 [toll free 1-877-402-1002] to get routed to the best representative to serve you or contact us online for general inquiries.
We also have a dedicated intake form to help you get the ball rolling. Our intake team will review your specific case and advise you on the next steps to take as well as what to expect moving forward.
Our offices are generally open 8:30 a.m.—4:30 p.m., Mon—Fri.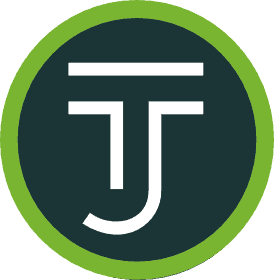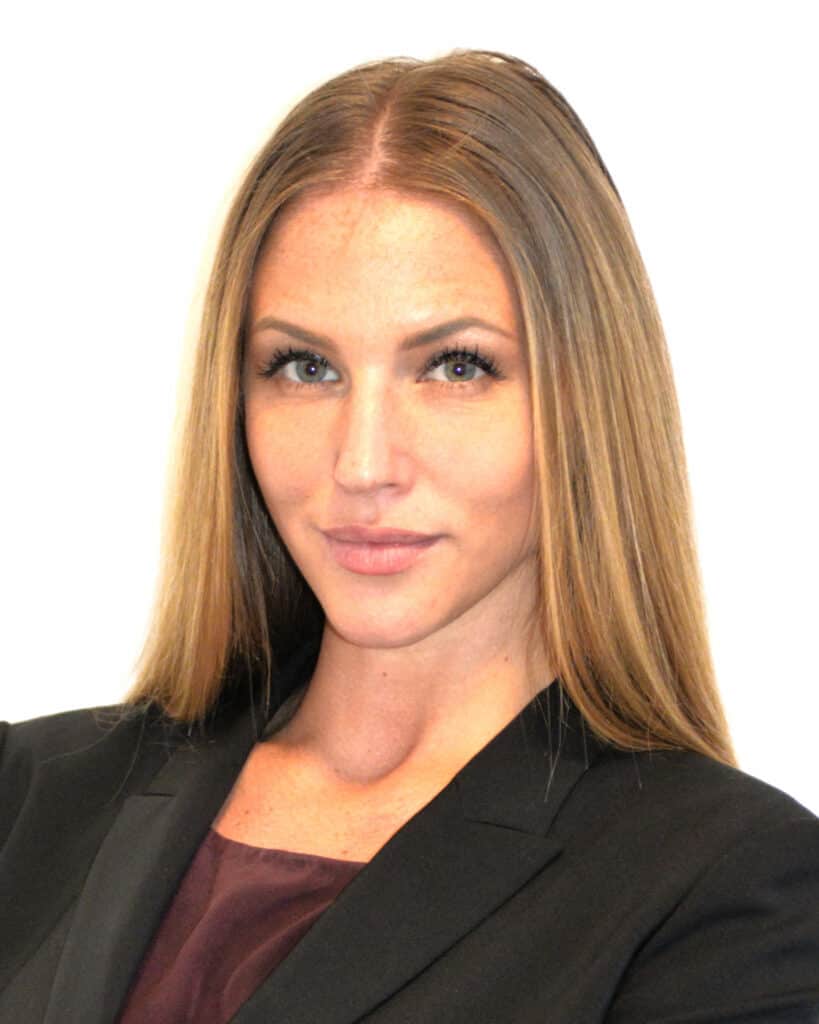 Kasia Troczynski
WORKPLACE LAWYER
Kasia was born and raised in Vancouver, British Columbia, where she completed her Bachelor's degree at the University of British Columbia. She went on to obtain her Juris Doctorate with Honours from Bond University in Australia.