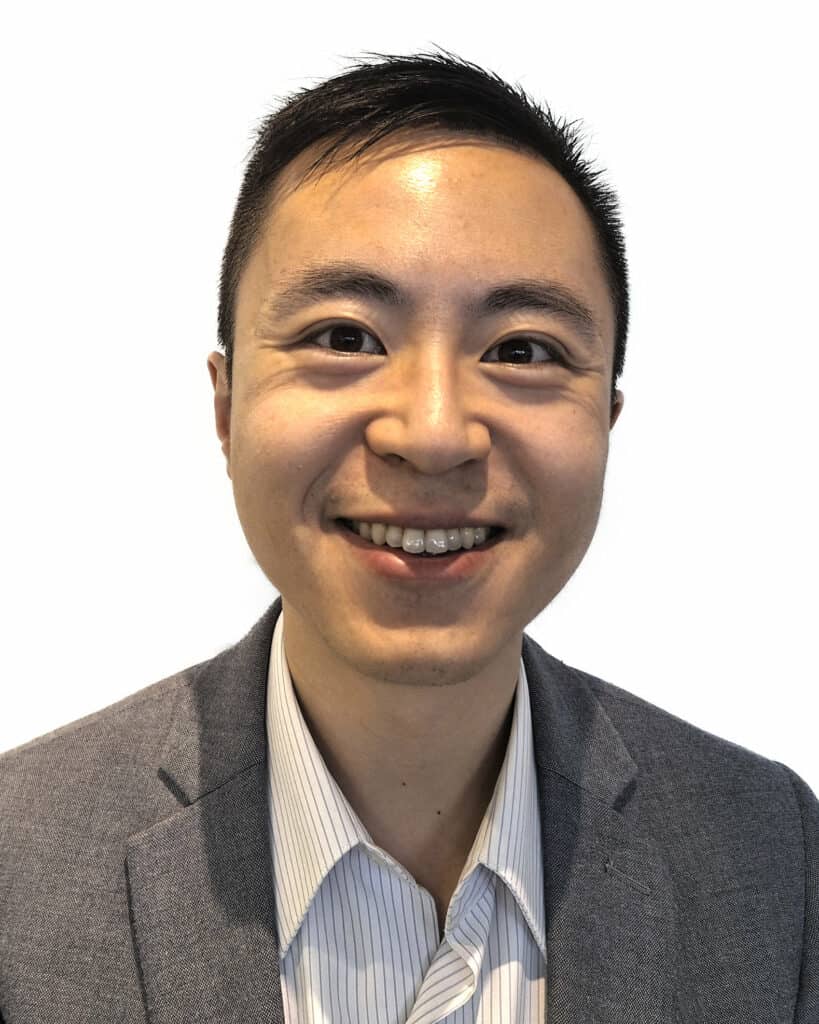 Alfonso Chen
WORKPLACE LAWYER, VANCOUVER
achen@taylorjanis.com
1-877-402-1002
About Alfonso Chen
Alfonso Chen is a skilled lawyer with a general litigation practice working out of Taylor Janis's Vancouver office. He consistently achieves successful results at both trial and appellate levels as lead counsel for clients.
Besides representing clients in courts throughout British Columbia, Alfonso also represents clients at tribunals and regulating bodies that include the:
Human Rights Tribunal;
Canadian Human Rights Tribunal;
Employment Standards Tribunal;
Immigration and Refugee Board;
Labour Relations Board;
Canada Industrial Relations Board;
Residential Tenancy Branch;
Civil Resolution Tribunal;
Social Security Tribunal;
Chartered Professional Accountants of British Columbia;
University of British Columbia; and
City of Vancouver.
Alfonso is adept at negotiating settlements favourable to his clients. He believes that clients deserve relentless protection of their legal interests within legal and ethical bounds and an aggressive approach to litigation.
His comprehensive litigation practice covers a wide range of laws that include but are not limited to:
employment law, including executive-level compensation;
real property and strata law;
human rights law;
criminal law;
corporate and partnership law;
family law;
immigration law;
negligence;
defamation;
fraud;
theft;
intentional infliction of mental suffering;
trespass;
nuisance; and
contract law.
Alfonso contributes to the local community by acting as a supervising lawyer at LSLAP, as an alumnus volunteer at UBC, as a national advocacy committee member at the Arthritis Society and as a volunteer for several other organizations across British Columbia.
Passion and Achievements
Settles over 90% of court cases prior to trial favourably.
Mentored and lectured dozens of law students and junior lawyers on litigation and negotiation strategies.
Maintains a comprehensive litigation practice involving cases in courts, tribunals and regulatory bodies across British Columbia and at the federal level.
Utilizes a wealth of experience representing employees and employers to effectively negotiate and litigate matters on behalf of clients on an extensive range of employment-related issues.
Advises a wide range of employers, including but not limited to large multinational enterprises, First Nations, dealerships, and small businesses.
Uniquely experienced in handling employment-related disputes that engage additional issues of immigration law, criminal law, and regulations of a regulatory body.
Skilled in handling executive-level compensation disputes.
Notable Victories
Z.Z. v M.X. (August 28, 2020), Vancouver (B.C. Supreme Court)
Alfonso accomplished an expedited win for his client and overcame objection from the other side by successfully arguing that his client's lawsuit should be determined summarily and establishing his client's case, winning an order for the full amount claimed by his client, plus costs and interest.

Y.S. v X.Q. (October 22, 2021), Vancouver (B.C. Provincial Court)
After two days at trial, Alfonso won the case for his client, leading the lawsuit against his client to be dismissed in its entirety.
R.L. v Y.H.L. et al. (March 17, 2021), Vancouver (B.C. Supreme Court)
Through one day of summary trial, Alfonso won the lawsuit for his client, successfully securing an order for the full amount claimed by his client, plus costs and interest.

At the appellate level, Alfonso successfully overturned a decision made by the Immigration and Refugee Board of Canada by establishing that his client was in full-time employment for a Canadian organization assigned to a position outside of Canada as a term of the employment.

Y.I. Inc. v A.E. (July 31, 2023), Vancouver (B.C. Provincial Court)
Alfonso successfully set aside various court orders previously made against his client.
Extra Training and Designations
Trial/Clinic Supervising Lawyer, Law Students' Legal Advice Program, 2020-Present
Employment Law Conference, CLE BC, 2023
Juris Doctor, University of British Columbia, 2018
Bachelor of Commerce, University of Toronto, 2014
Unconscious Bias and Equity, Diversity and Inclusion (EDI) Training, University of British Columbia, 2020
Indigenous Intercultural Course, Law Society of British Columbia, 2023
Indigenous Trauma-informed Approach to Personal Profile Reading Training, University of British Columbia, 2020
DELF B1, French Ministry for National Education
Professional Memberships
Law Society of British Columbia
Other Languages Spoken
Mandarin (Fluent)
Taiwanese (Conversational)
French (Basic Passive)