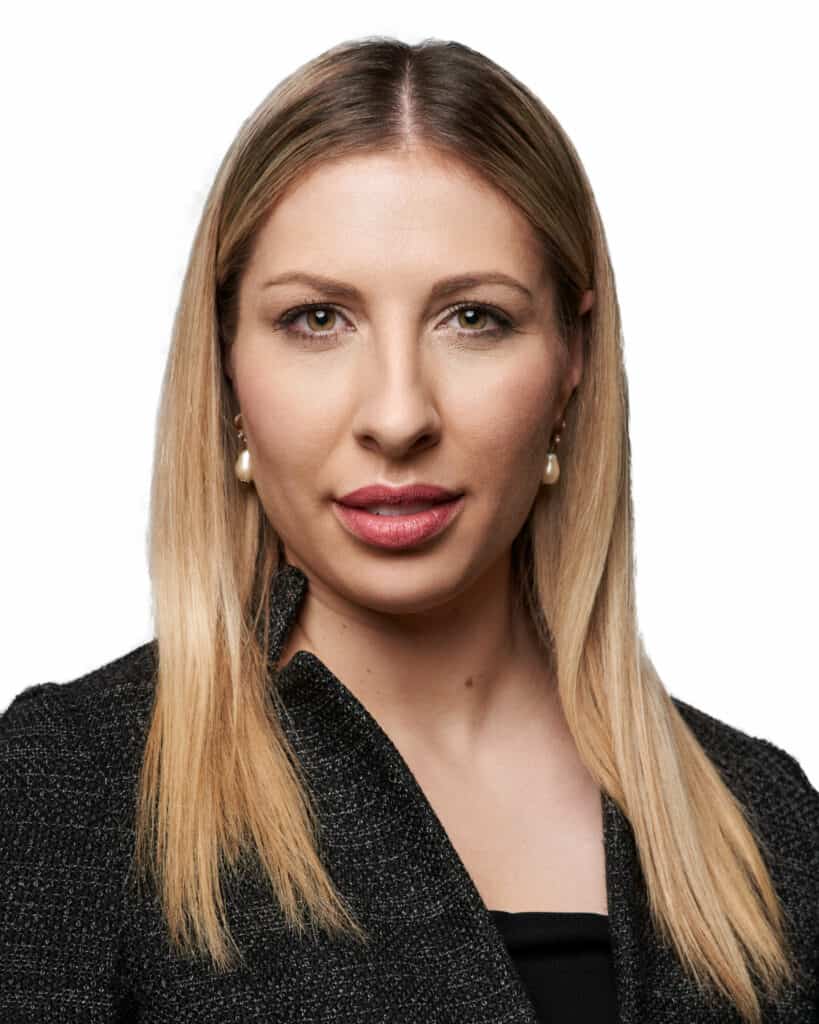 Heather Gagnier
WORKPLACE LAWYER, EDMONTON
hgagnier@taylorjanis.com
(780) 428-7770
About Heather Gagnier
Heather is a lawyer in the firm's Edmonton office. Her practice primarily focuses on workplace matters, including wrongful dismissals, severance review, workplace harassment, human rights issues and discrimination, non-competition and non-solicitation agreements.
Prior to joining Taylor Janis LLP, Heather accumulated a wide variety of litigation experience working at a prominent regional law firm and boutique law firms in both Ontario and Alberta. Her past litigation experience includes general civil litigation, criminal litigation (primarily conviction and sentence appeals), insurance litigation, and personal injury (with a focus on representing victims of sexual assault). She has represented clients at the Provincial Court of Alberta, the Alberta Court of King's Bench, the Alberta Court of Appeal, and the Ontario Superior Court of Justice.
Heather excelled in law school and received numerous awards and accolades, including the George Bligh O'Connor Silver Medal in Law for achieving the second-highest academic average in her graduating class. She was also extensively involved in competitive mooting (mock court competitions) during law school. A highlight of her law school career was receiving the top prize for her advocacy skills at the Gale Cup moot, a nation-wide competition held annually in Toronto, after presenting arguments in front of a panel of judges including the Honourable Justice Suzanne Côté of the Supreme Court of Canada.
Before attending law school, Heather completed a Bachelor of Arts degree at the University of Surrey in England and a Master of Arts at New York University. She continues to be a passionate supporter of the arts and enjoys teaching ballet lessons to children and youth in her spare time.
Heather understands the challenges involved in navigating employment law matters. She aims to make the process as straightforward as possible by providing timely, cost-effective, and efficient legal services to her clients, and prides herself on her commitment to keeping them well-informed every step of the way. While she aims to resolve disputes through negotiation wherever possible, Heather has the necessary skills and expertise to fully litigate matters if necessary to achieve a positive outcome. She looks forward to putting her skills to work in advocating for your rights as an employee.