Complaints About Discrimination or Harassment in the Workplace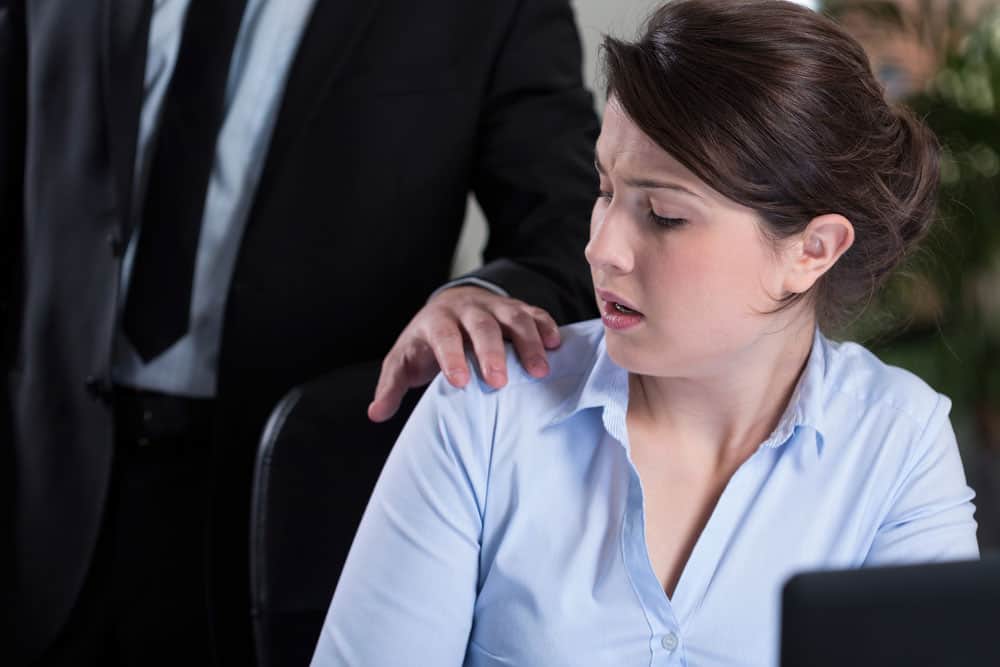 The Occupational Health and Safety Act (OHSA) requires that all organizations in Alberta provide a safe and respectful workplace.
Each employer needs a written policy outlining the steps they've taken to provide this and how the company meets acceptable standards. There should also be a complaints procedure outlining how an employee can make a complaint against the organization without fear of reprisal
A breach of the OHSA or the Alberta Human Rights Act could result in an employee making a complaint about discrimination or harassment in the workplace. This will be taken seriously by the Alberta courts.
Let's take a closer look at what workplace discrimination, bullying and harassment are and what you can do about it if you witness it or experience it.
What are workplace discrimination and harassment?
Discrimination and harassment is an ongoing pattern of negative behaviour that targets a specific person or group of people. At best it's disrespectful; at worst it's threatening and constitutes bullying.
Some forms of discrimination and harassment are obvious, such as physical or verbal bullying but discrimination in the workplace often takes subtler forms that are far more difficult to identify.
It may involve the abuse of power or denying reasonable requests rather than any physical actions toward an employee.
Regardless of the type of discrimination and harassment in the workplace, it can result in feelings of humiliation, degradation, isolation, intimidation, and offence for an employee. So, it is important to be able to recognize what constitutes an illegal discriminatory act.
Examples include the following types of behaviour:
Sexual jokes, innuendos or offensive gestures
Sexual solicitation
Offensive phone calls
Threatening phone calls
Belittling or undermining a person's work
Persistent teasing, pestering or insulting
Blaming or scolding behaviour
Spreading rumors and gossip about someone
Yelling, screaming and threatening
Deliberately excluding someone from social situations
Interfering with personal belongings and invading personal space
Making unreasonable demands like setting impossible deadlines
Spying or stalking
Hindering a person's success at work or underserved punishments
Downplaying achievements
Intentionally providing wrong information
Denying reasonable requests for training, leave or promotion
Sometimes, disgruntled employees feel discriminated against by an employer but the behaviour is not enough to progress a discrimination claim.
A tough manager or supervisor is not the same as a discriminatory one. Difficult decisions must often be made in the workplace and employees don't always like them. However, the actions may not constitute harassment or discrimination.
Good examples include:
Offering constructive criticism to improve performance at work
Evaluating performance and providing feedback
Respectfully disagreeing with an opinion on a matter
Enforcing workplace policies and procedures
Talking in private about potential disciplinary action
Just-cause dismissal, suspension, demotion or punishment
Denying unreasonable training, promotion or leave requests
How do you identify workplace harassment?
When there is a culture of discrimination in a workplace, it is easier to spot.  However, as already mentioned, workplace harassment can be subtle and take place out of the view of others — but it is no less wrong because of that.
The type of behaviour that constitutes discrimination, bullying or harassment is extremely varied so it is difficult to make general statements. However, the standard used is whether most reasonable people would consider the behavior unacceptable.
Often, workplace harassment can be uncovered by:
Private interviews and confidential surveys
Recognition of a lack of motivation or apparent discontent in the workplace leading to a decline in performance
Rising absenteeism or staff turnover
Persistent rumours from multiple sources (often, there's "no smoke without fire")
What does Alberta law say about workplace bullying and harassment?
How to safely report discrimination or harassment in your workplace
If you experience or witness workplace discrimination or harassment, you might not know how or where to report it — even if you have undergone training in the system with your employer.
All Alberta employers must have a written policy that covers confidentially and safely reporting employee discrimination, bullying or harassment. You can probably find a copy of this from a trusted colleague.
However, the exact procedure you follow from there may depend on your industry. Many sectors in Alberta have different sets of policies and procedures to follow — especially if you work in professional services or another heavily regulated or licensed sector.
Regardless, keep in mind that everything regarding your complaint should be in writing. It's best to keep a journal on the discriminatory behaviour from your employer with dates and details while they're still fresh in your mind.
Your employer may have an in-house individual with whom you can talk confidentially. Sometimes, however, these individuals naturally side with the employer and attempt to downplay claims. If it goes to a hearing, this can be intimidating too.
That's why an alternative course of action is to contact a discrimination lawyer. We will investigate your claim thoroughly and advise you on your legal rights. If you have a discrimination or harassment claim against your employer, we will outline the steps involved and handle all communications with your employer.
At Taylor Janis, LLP, we can protect your employee rights and support you in your discrimination or harassment claim. Talk to one of our employment lawyers in Calgary during an initial consultation.
"I met with Wilson to discuss a complex work matter. I found him to be very knowledgeable and straight-forward with his advice. He took the time to answer all my questions and I left the consult with all the information I needed to make an informed decision."
— J. M.
"Taylor Janis LLP was extremely professional to work with. Their lawyers were able to quickly resolve my claim to my satisfaction. I am completely satisfied with my outcome, and how quick it was resolved. Please do not hesitate to contact them with any questions regarding wrongful dismissals."
— D. R.