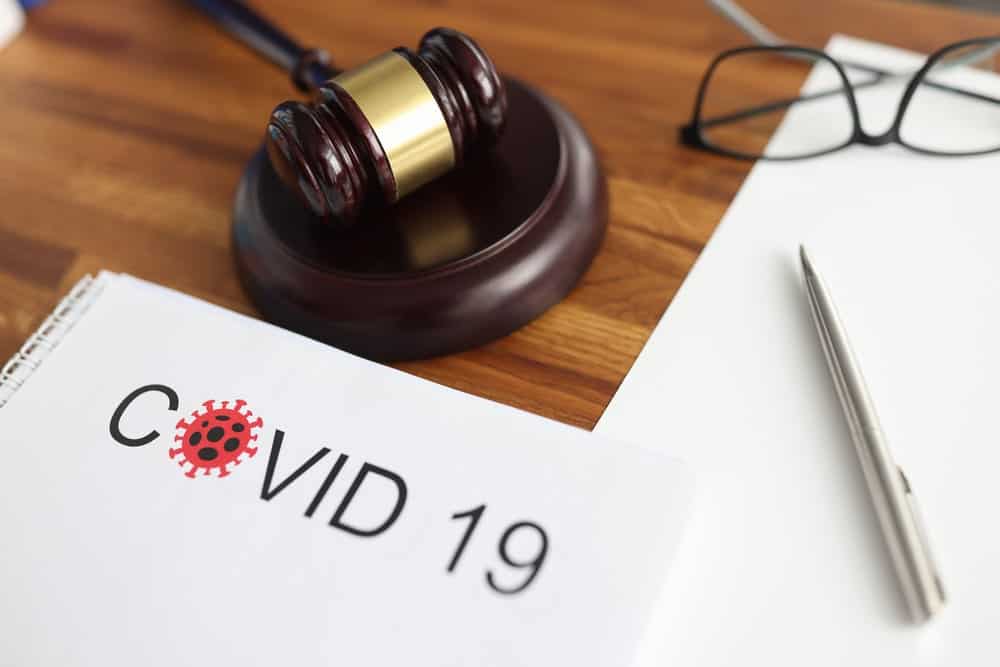 COVID-19 has been front of mind for most people for the better part of two years now. The impacts of this pandemic continue to be felt in both our private and public lives, and one area in particular that has been, and continues to be affected, is the workplace.
Perhaps one of the most frustrating aspects of this, for both employers and employees alike, is the constantly evolving state of public health and legal policies and guidelines with respect to COVID-19 and the workplace.
Up until now, there have not been any legal or arbitral decisions rendered to provide guidance about workplace COVID-19 policies, such as for masking or vaccinations, but now such decisions are starting to be handed down.
While no decisions out of Alberta have been rendered yet, this article seeks to review the decisions that have been made about COVID-19 workplace policies in other jurisdictions, which may provide some insight into how such decisions may be made or adopted here.
Employer's Vaccination Policies Found Unreasonable
In November 2021, an Ontario Labour Arbitrator found that the consequences for breach of an employer's Vaccination Policy were unreasonable – being that an employee could be disciplined for failing to be vaccinated.
The case of Electrical Safety Authority v Power Workers Union (Stout) 2021 (ON LA) deals with a unionized work environment. The particulars of the policy and the work environment are as follows.
The policy required that worked be vaccinated by a particular date and that they inform the employer of their vaccination status. There was no alternative option in the policy to provide proof of negative tests in the absence of vaccination, though that had been an option in the previous iteration of the employer's policy. At the time this vaccination policy was implemented, there had been no outbreak of COVID-19 in the workplace, and the vast majority (close to 90%) of employees were already vaccinated.
It was further noted in the decision that a lot of the work could be conducted remotely and, in cases where unvaccinated employees may be denied access to third-party worksites due to their vaccination status, that vaccinated employees could replace them in those cases.
The arbitrator considered the reasonableness of the employer's vaccination policy by applying the contextual, balancing-of-interests approach endorsed in the case law. The considerations required in this approach include whether the mandatory vaccination policy is reasonable when taking into consideration the balancing of the individual rights of employees with an employer's need to maintain a safe work environment.
The Arbitrator noted that in conducting the reasonability analysis, higher-risk workplaces where there are vulnerable populations could not only justify mandatory vaccination policies but may actually make them necessary. Similarly, more stringent disciplinary measures for breach of that policy by employees could be reasonable.
Conversely, in workplaces where there is less of a risk and less vulnerable populations, the threshold of reasonableness for a mandatory vaccination will be lower.
In such cases, it might be reasonable for workplaces to opt for or allow alternative methods to manage the risks of a COVID-19 outbreak, such as mandatory testing where an employee chooses to be unvaccinated.
Ultimately, in this case, the arbitrator found that the employer failed to meet the evidentiary burden of establishing that its mandatory vaccination policy, with no testing alternative, was reasonable for this particular workplace. Specifically, the arbitrator found that inadequate evidence was provided that a testing policy for those employees who were not vaccinated would not be sufficient for ensuring safety and health in the workplace with respect to COVID-19.
It was also held that the disciplinary actions for failure to comply with the policy, such as discharging an employee, could not be upheld in the policy, as it was not a requirement upon hiring that an employee be vaccinated against COVID-19 (or in this case, was not in the collective agreement).
The arbitrator also found that the employer's requirement for employees to disclose their vaccination status, and for third-party worksites to require disclosure of their vaccination status, to be reasonable, so long as it is given with consent and their medical information is adequately protected.
The arbitrator was clear in the decision that this was not a decision about the merits of vaccination against COVID-19, but rather a pointed assessment of the reasonability of a particular employer's mandatory vaccination policy in a particular workplace and work environment. This continues to be an evolving area of law, and as legislation and public health policies change, and indeed as the pandemic continues to change, so too may the applicability of these decisions.
Employer's Vaccination Policy Found Reasonable
There have also been recent decisions, also out of Ontario, that have upheld mandatory vaccination policies and required disclosure of vaccination status as reasonable.
In the arbitral decision of United Food and Commercial Workers Union, Canada Local 333 v Paragon Protection Ltd., the union grieved the employer's mandatory vaccination policy, arguing it violated the management rights and health and safety clauses of the collective agreement.
Unlike in the Power Workers Union case discussed above, this employer's policy allowed for alternatives such as COVID-19 testing, working on different worksites that did not have mandatory vaccination requirements, or taking an unpaid leave of absence from work. Another distinction from the Power Workers Union case is that the collective agreement here provided for a requirement of vaccination or inoculation where a specific worksite had that as an access rule or where required by law.
In applying the contextual, balancing-of-interests analysis for the reasonability of a policy outlined above, the arbitrator concluded that the employer's mandatory vaccination policy was reasonable in this case.
The arbitrator took into consideration the Province of Ontario's relevant health legislation and guidelines regarding COVID-19, as well as the Ontario Human Rights Commission's statements on mandatory vaccines and disclosure of status in explaining his decision that the employer's policy was "reasonable, enforceable, and compliant".
The arbitrator found that the balancing of individual employees' freedoms and the employer's obligation to provide and maintain a safe and healthy work environment was reasonable, and that the collective agreement contained a pre-existing vaccination policy.
What to Expect in Alberta
These decisions that have been issued by both the courts and arbitration boards in other jurisdictions are interesting developments that could foreshadow what we will see coming our way soon.
The fact that some decisions have upheld mandatory vaccination policies and vaccination disclosure requirements as reasonable, while others have found them to be unreasonable, highlights the context-specific inquiry of the workplace and work environment, as well as the particulars of the policy, in determining whether or not the policy will hold up to judicial or legal scrutiny.
While these decisions certainly provide some guidance as we continue to try and navigate these unprecedented waters, what is certain is that there is not yet certainty, or a one-size-fits-all rule, that we can apply to mandatory vaccination policies.
Rather, a context-specific approach that takes into consideration the employment terms (whether they be in a private sector employment context or a unionized environment) and striking the appropriate balance between employees' and employer's wants and needs.
Taylor Janis LLP will continue to monitor the developments in this area of the law and looks forward to advising our current and prospective clients on these evolving issues.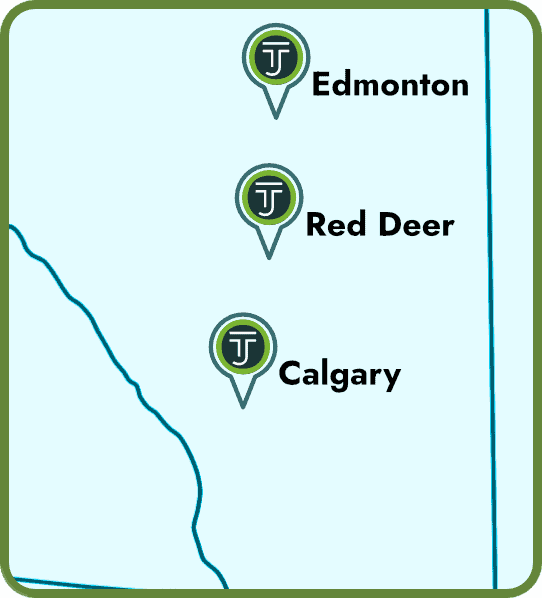 We currently have three offices across Alberta — Edmonton, Calgary, and Red Deer. We serve the entire province of Alberta (and BC). We also have the infrastructure to work with any of our clients virtually — even the furthest regions of Alberta.
Call 1 (844) 224-0222 (toll free) to get routed to the best office for you or contact us online for general inquiries.
We also have a dedicated intake form to help you get the ball rolling. Our intake team will review your specific case and advise you on the next steps to take as well as what to expect moving forward.
Our offices are generally open 8:30 a.m.—4:30 p.m., Mon—Fri.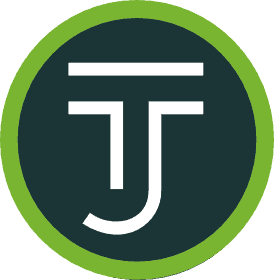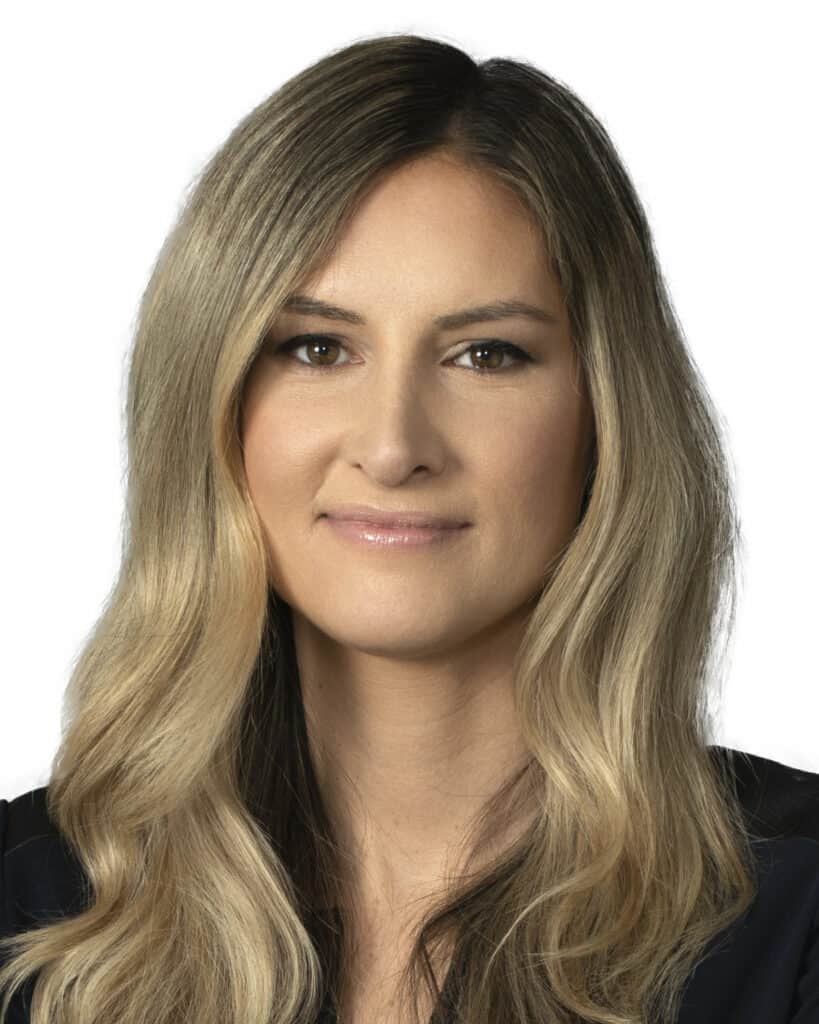 Whitney Manfro
WORKPLACE LAWYER
Whitney provides strategic counsel to employer and employee clients exclusively in the areas of employment law, human resources law, and human rights law. Over the course of her career, she has served national corporations, start-ups, senior executives, and individual employees across a broad range of industries.