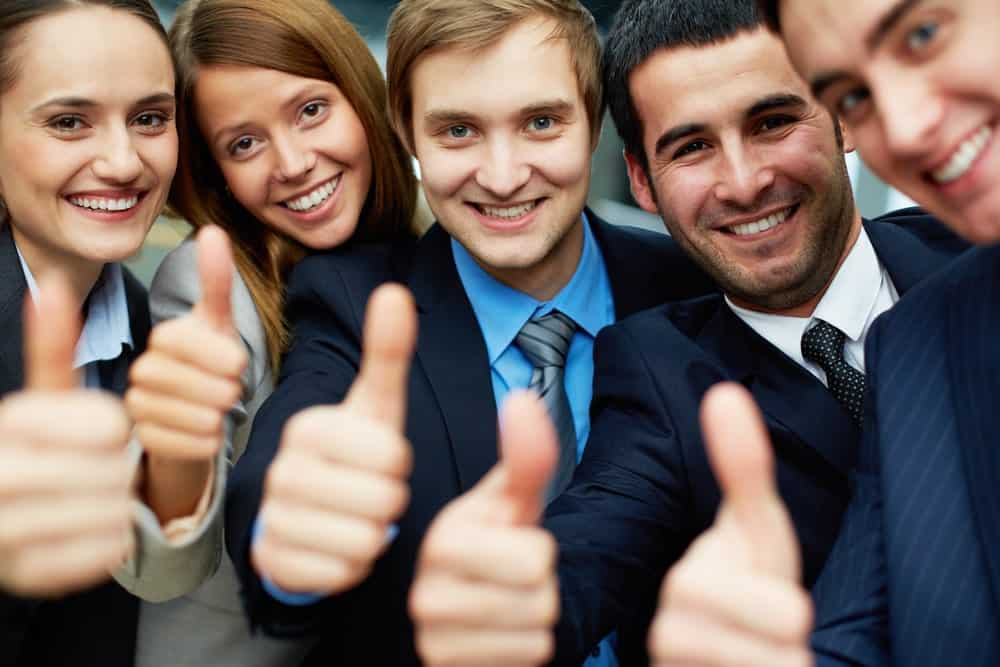 We are a leading Alberta employment and labour law firm, located conveniently across the province, that specializes in helping workers in Alberta, including:
Employees whose employment has been terminated with or without just cause
Workers who have a non-competition/non-solicitation problem or dispute
Workers on contract
Employees who are being harassed, bullied, or discriminated against.
Our approach is simple: we strive to achieve the best result for every client in a timely and cost-efficient manner. We have helped numerous employees who have lost their jobs navigate the legal process to a successful result; we can help you too.
If your employment has been terminated, or you simply want to have a confidential discussion about your employment law rights, Taylor Janis is here to help you move forward.
WHAT IS EMPLOYMENT LAW?
Employment laws are in place to govern the often-complex relationship between a worker and a business and to define the rights and responsibilities of both parties.
The labour and employment laws of Alberta are outlined in the Employment Standards Code. This piece of legislation governs non-unionized employees and includes a set of rules and minimum standards for employees and employers to follow. Federal laws also help govern the relationship, as does common law.
Generally speaking, employees have more rights under common law than under provincial legislation. This can create legal disputes, especially with matters such as wrongful dismissal and severance pay.
Because of the significant financial consequences that can result from employment matters, it is important to understand these laws from both sides of the employment relationship and to take the appropriate legal advice if there are disputes.
WHAT DO EMPLOYMENT LAWYERS DO?
Provincial employment laws cover the vast majority of employees in Alberta for matters such as the minimum standard of hours, sick pay and severance in the case of termination.
As mentioned, under the common law, employees may be entitled to more than the minimums stated in the employment acts. Employment lawyers must be intimately familiar with both common law and employment law and advise parties accordingly of their rights and responsibilities.
Employment lawyers can represent either the employee or the employer in legal aspects of labour and employment rights, covering everything from wrongful dismissal and termination without cause to non-solicitation agreements.
EMPLOYMENT AREAS THAT TAYLOR JANIS CAN ADVISE ON
Unless you are dismissed within three months of starting or are a seasonal worker, work for a union or are terminated with cause, you are likely entitled to severance pay if you are terminated from your job and do not receive reasonable notice.
Severance pay is payment in lieu of notice. The amount you are due is affected by your period of service, age at termination, the availability of employment alternatives, and other factors.
Often, employers in Alberta underpay severance or ignore it altogether. If so, you may have the option of taking legal action against your employer for wrongful dismissal.
Wrongful dismissal is when an employer terminates an employee unlawfully.
Specific minimum requirements are set out for what constitutes "reasonable notice" in Alberta's Employment Standards Code. These are minimums and you may be entitled to more.
Sometimes, too, an employee is terminated with cause according to the employer – but inappropriately. This is also wrongful dismissal.
Wrongful dismissal also occurs if an employer unilaterally changes the terms of employment to such an extent that an employee is forced to quit ("constructive dismissal").
In each of the above cases, the Taylor Janis employment lawyers can assist you in filing a claim for wrongful dismissal against your employer.
Termination without cause is when an employee is let go without a specific reason. This is lawful if reasonable notice is provided – an employer does not need a reason to terminate you as long as it is not discriminatory.
You can even be lawfully terminated on the spot without a reason, providing adequate severance pay is provided.
Employers often misjudge (or deliberately lowball) the amount of severance pay for termination without cause – leading to lawsuits for wrongful dismissal. If you are unsure whether your employer has acted lawfully when terminating you in Edmonton, speak to one of our employment lawyers.
Constructive dismissal is a form of wrongful dismissal in which an employer changes the fundamental terms of employment without notice or consultation, causing an employee to resign from their position.
The effect is that the employee is "forced out" of the business by the employer unlawfully and this is a form of wrongful dismissal. You may be able to file a lawsuit if you receive no severance or reasonable notice and are forced to resign.
An employer can lawfully terminate an employee on the spot if that employee has breached the terms of their contract.
In such cases, no reasonable notice or severance pay is necessary. However, the laws are often misinterpreted or misapplied by employers.
If an employee has stolen property or assaulted another employee, for instance, this is normally considered a serious enough breach to terminate employment immediately. But poor performance or arriving late is not a valid reason to dismiss an employee without first providing several written warnings.
If you have been wrongfully terminated for cause, speak to an employment lawyer.
Every employee in Alberta has the right to a workplace free from bullying, sexual harassment, and discrimination based on gender, race, religion, sexual preferences or age.
Harassment and discrimination are against the law and employers or other employees can be held liable if you experience it in the workplace.
Whistle-blowers are also protected from retaliation for reporting this type of behaviour.
Some employers mistakenly or purposely classify employees as independent contractors, thereby avoiding Alberta's employment laws, which do not cover independent contractors.
Under the Employment Standards Act and Code, all covered employees have the right to reasonable notice, vacation pay, and so on. However, independent contractors are not entitled to these rights unless specifically stated in their contracts.
The legal determination of "independent contractor" is not made based on the name given to a role but on the nature of the employment relationship.
If challenged, our lawyers can help you determine your employment status by the level of control exerted over you by the employer (e.g., were you set work hours and work to be performed?), as well as who owned the work tools you used and the opportunity for profit and risk of loss that you were exposed to.
Employment contract law can be a complex area that is often poorly understood by both employees and employers. Employment agreements are legal documents and should be carefully examined before signing.
If you have been offered a new job or a promotion, the employment lawyers at Taylor Janis can help you understand the terms of the proposed contract of employment and ensure that your best interests are protected before you sign any paperwork.
If you voluntarily end your employment relationship or quit, you are considered to have "resigned" your position.
However, sometimes misunderstandings happen due to miscommunication or a poor understanding of employment law.
If there is a dispute about whether you quit or were terminated from your employment, the employer has the burden of proving that you resigned. Our lawyers can help you claim for wrongful dismissal if your employer incorrectly claimed that you resigned.
It is common for employers to request that new employees sign non-solicitation and non-competition clauses (restrictive covenants) as part of their employment contracts.
A non-competition clause prevents an employee from working at a competitor for a certain period after leaving while a non-solicitation clause prevents the solicitation of clients.
Sometimes, if these clauses are too restrictive, they are unenforceable. Our lawyers can advise on your legal standing if you have signed such a clause or represent you if you are in the midst of a legal dispute about it.
HOW CAN WE HELP YOU
WHAT ARE MY RIGHTS AS AN EMPLOYEE IN ALBERTA?
Alberta employees have legal rights that are protected by both federal and provincial laws. For example, workers have the right to earn a minimum wage without prohibited deductions. They have the right to holiday and overtime pay. They have the right to be safe and free from discrimination in the workplace. And most importantly, workers have the right to enforce these rights by reporting instances when your employer violates labour law.
COVID-19 LEGAL RESOURCES
Thousands of employees throughout Alberta, BC and Saskatchewan are being impacted by the COVID-19 crisis in some form or another. Taylor Janis Workplace Law has always stood up for employees both as a legal resource and advocate.
TERMINATION & RESIGNATION
Early retirement warning: Be wary of so-called 'early retirement' packages, as many employers offer these in an attempt to avoid their full severance obligations to their employees.
SEVERANCE PAY
If your employment is terminated in Alberta, you have legal rights that are protected under both federal and provincial law. Proper notice and fair severance pay must be given in certain cases. If your employment is terminated, you should speak with an Alberta employment lawyer as soon as possible. The sooner you have advice from your labour lawyer, the better protected your legal rights will be.
NON-COMPETITION & NON-SOLICITATION DISPUTES
Many employers require employees to sign non-solicitation and non-competition clauses (otherwise known as restrictive covenants) either before starting work or sometime thereafter.
WORKERS ON CONTRACT
EMPLOYMENT AGREEMENTS
HARASSMENT, BULLYING AND DISCRIMINATION
UNIONIZED EMPLOYEES
We are pleased to offer the following services to unionized employees.
ALBERTA GOVERNMENT WORKERS
We at Taylor Janis Workplace Law understand and appreciate how hard our public sector employees work for the people of Alberta.
Book A Consultation
At Taylor Janis LLP, we have the skills, knowledge, and expertise to handle all of your employment & labour law needs.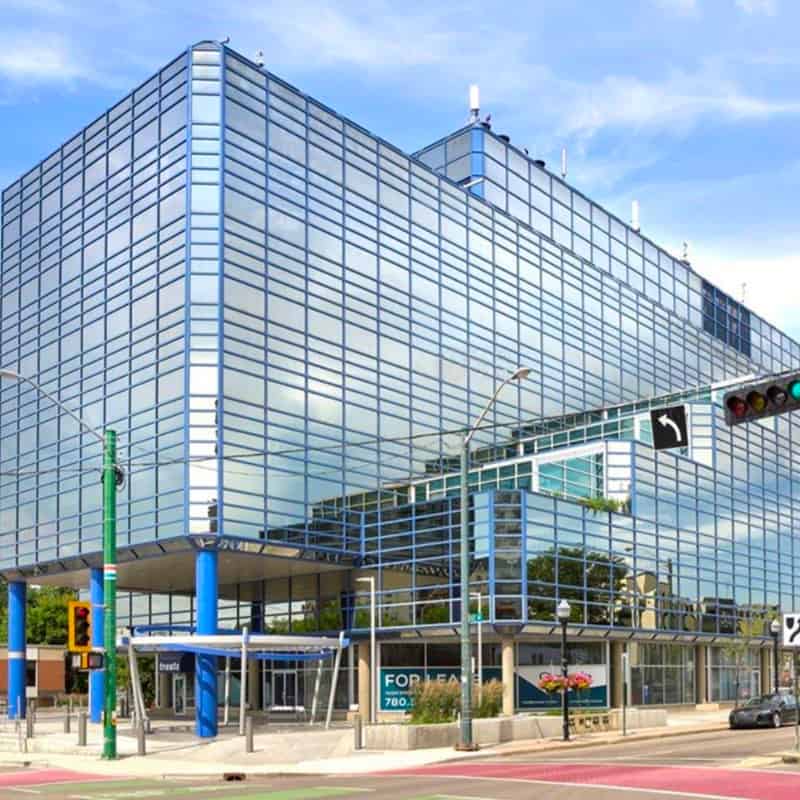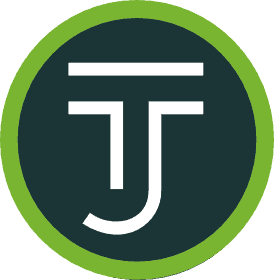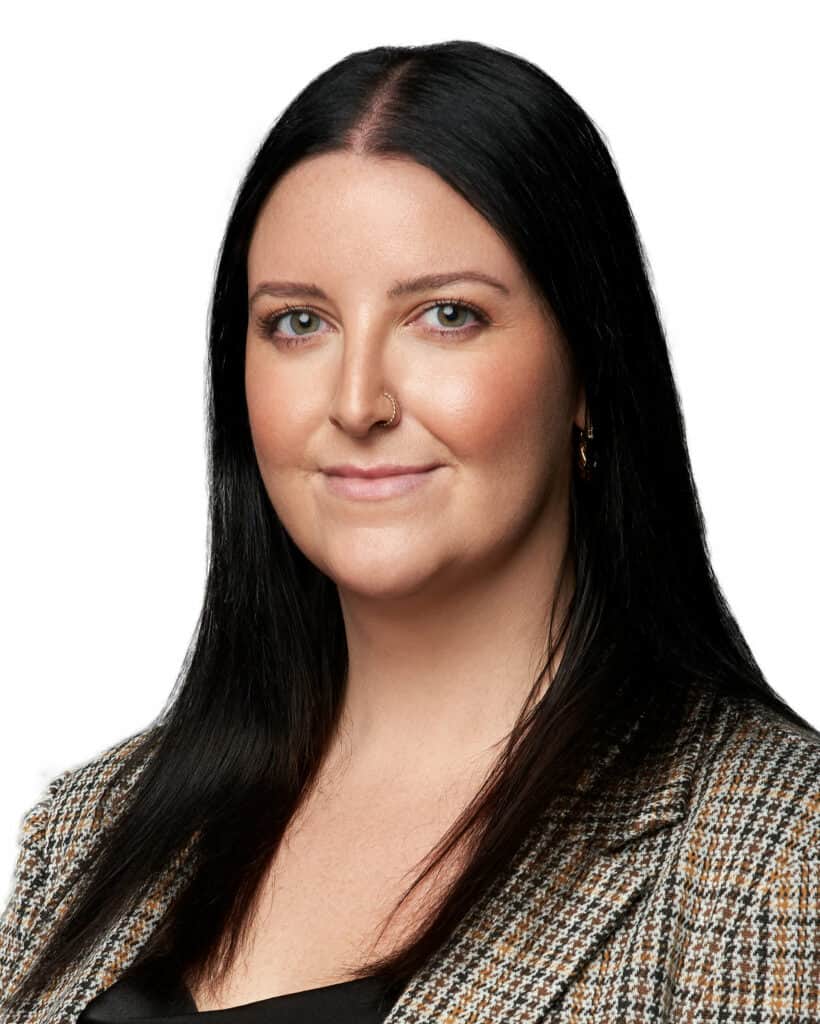 Chelsea Scott
WORKPLACE LAWYER
Chelsea focuses on representing clients and providing legal advice related to workplace and employment issues. Some of the areas of law that Chelsea focuses on include, but are not limited to, wrongful dismissal, severance package review, discrimination, disputes during employment, and workers compensation.