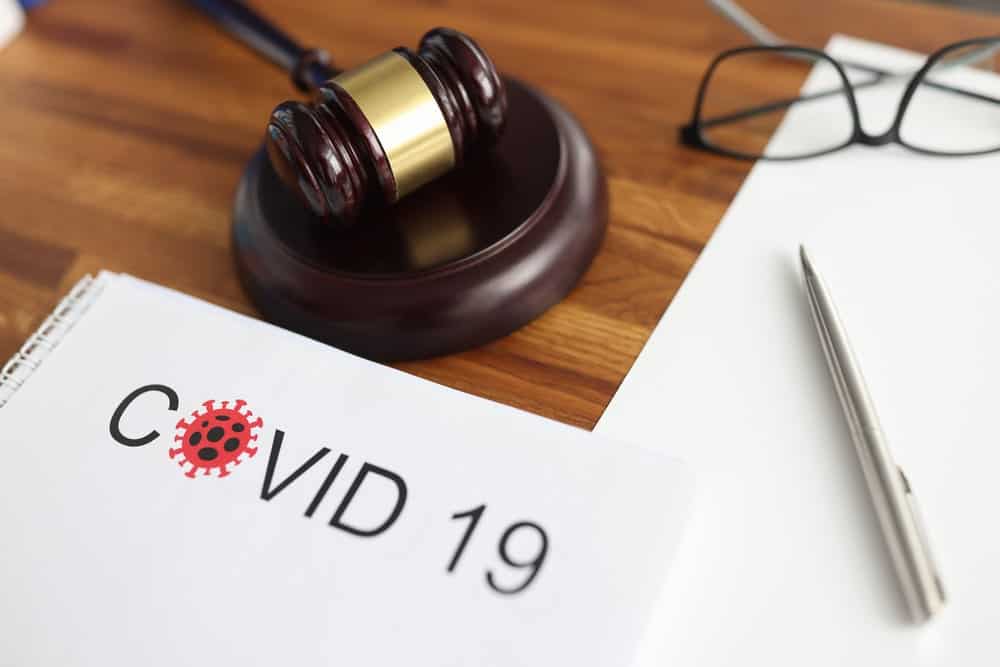 Important changes were made to employment law in Alberta in June of this year to help businesses cope with the extreme measures taken against the COVID-19 outbreak.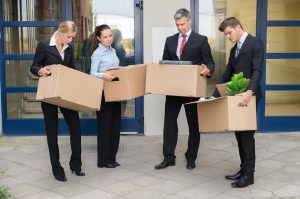 Tens of thousands of businesses around Alberta had to close their doors in March and April as Canada entered a lockdown period. Many thousands have never re-opened.
Fortunately, we didn't suffer as badly as our cousins to the south and many businesses have since been able to start trading again – albeit in a scaled-back capacity for many in the hospitality, recreation, travel, and arts sectors.
What does this mean for you if you've endured an enforced temporary layoff due to the measures?
And how do the recent changes to the law affect you?
WHAT DOES "TEMPORARY LAYOFF" MEAN IN ALBERTA?
The guidelines associated with temporary layoffs for non-unionized employees in Alberta are outlined in the Employment Standards Code.
They are designed to help maintain the employer-employee relationship even in times when there is no work for the employee.
During the COVID-19 lockdown, businesses across Alberta were placed in difficult positions but the hope was that the period of inactivity would be strictly temporary.
Temporary layoffs have, therefore, been utilized extensively by employers to keep their staff on without the significant burden of paying wages for a period of time when little or no income was coming in.
A temporary layoff is like "pausing" the employment relationship. It is not considered termination without cause if the employee is recalled to work within the specified period.
However, there are guidelines in the code for employers and employees to follow to make the temporary layoff relationship work.
Employment agreements sometimes also include references to temporary layoffs but the terms of an agreement must provide a "greater right, or benefit" to the employee than the legislation in the Code in order to override it.
IS NOTICE REQUIRED FOR TEMPORARY LAYOFFS?
While the provision of adequate notice is an important element of termination without cause, when it comes to temporary layoffs, the answer is "it depends".
The Employment Standards Code stipulates that, in normal employment conditions, proper notice of temporary layoff should be provided in writing and clearly state its temporary nature.
However, there is also a provision in the code for unforeseeable circumstances, whereby the employer should provide notice "as soon as practicable".
As COVID-19 was largely unforeseen, this would apply as an exception. If you did not receive much notice before being temporarily laid off, your employer was probably acting within their rights.
WHAT IS THE MAXIMUM TEMPORARY LAYOFF IN ALBERTA?
This is where it gets slightly more complicated.
In April, Alberta announced an extension of the temporary layoff period in the Employment Standards Code from 60 days to 120 days for any layoff that occurred on or after March 17, 2020.
This was intended as a temporary extension to account for the extreme circumstances associated with the COVID-19 lockdown.
In June, another temporary amendment was made:
For employees temporarily laid off prior to March 31, 2020, the time period was extended by six months or to December 30, 2020 (whichever occurs first).
For employees temporarily laid off between March 31, 2020, and September 30, 2020, the time period was extended until December 30, 2020, unless a later recall date was provided in a written notice at the time of the layoff.
This effectively extended the period for temporary layoffs to 180 consecutive days for most employees who were laid off "for reasons related to COVID-19".
Under these new regulations, effective from June, any employee who was laid off due to the lockdown was considered as temporarily laid off until the 181st consecutive day without working.
The employer, therefore, would not be obligated to provide termination pay until that day.
CAN A TEMPORARY LAYOFF BE EXTENDED BEYOND 180 DAYS?
Yes.
Employers and employees can sign an agreement that extends the layoff beyond 180 consecutive days but it would need to clearly outline the benefits and wages due during the layoff period.
CAN YOU RECEIVE PAY DURING A TEMPORARY LAYOFF?
During the specific period of the temporary layoff, your employer is not obligated to pay you.
However, you may be able to apply for EI Benefits or receive assistance via an emergency financial assistance program provided by the Government of Alberta.
WHAT DOES A "RECALL" FROM YOUR EMPLOYER MEAN?
If you are temporarily laid off in Alberta, you have two basic options:
Find new employment, or
Wait for a recall notice from your employer
The first option has been almost impossible during the COVID-19 outbreak as few companies have been hiring.
So, most employees temporarily laid off need to wait for a recall notice. Your employer can request that you return to work at any point during the temporary layoff period but the request must be in writing.
Once you receive this request, you must return to work within seven days.
If you fail to return within seven days, your employment can be terminated and your entitlement to severance pay may be affected.
DOES YOUR EMPLOYER HAVE TO RECALL YOU AFTER 180 DAYS?
No, your employer is not obligated to recall you from a temporary layoff after the 180-day period expires.
If no other agreement is in place between you and your employer, your employment will be considered as terminated after the period ends.
CAN A LAWYER HELP ME CLAIM COMPENSATION?
While your employer has certain rights with temporary layoffs, so do you. Many employers in Alberta are either not aware of these rights or willfully ignore them.
However, the Employment Standards Code can be confusing for anyone without experience in employment law.
If you feel that you have been treated unfairly by an employer or are unsure whether their actions violate the code, you can arrange a confidential consultation with an experienced employment lawyer at Taylor Janis.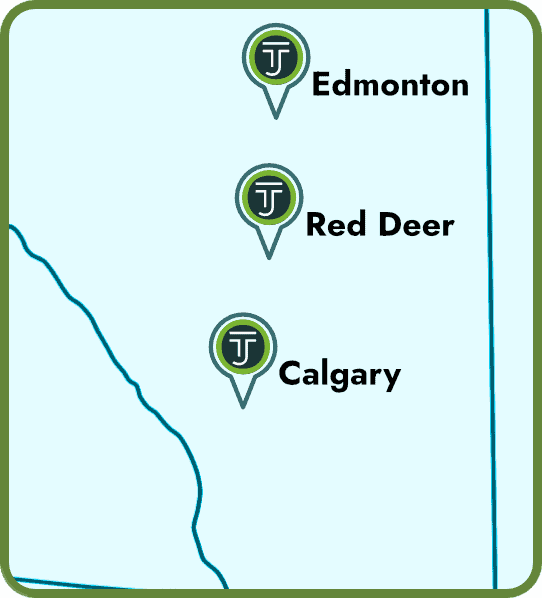 We currently have three offices across Alberta — Edmonton, Calgary, and Red Deer. We serve the entire province of Alberta (and BC). We also have the infrastructure to work with any of our clients virtually — even the furthest regions of Alberta.
Call 1 (844) 224-0222 (toll free) to get routed to the best office for you or contact us online for general inquiries.
We also have a dedicated intake form to help you get the ball rolling. Our intake team will review your specific case and advise you on the next steps to take as well as what to expect moving forward.
Our offices are generally open 8:30 a.m.—4:30 p.m., Mon—Fri.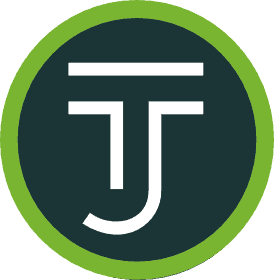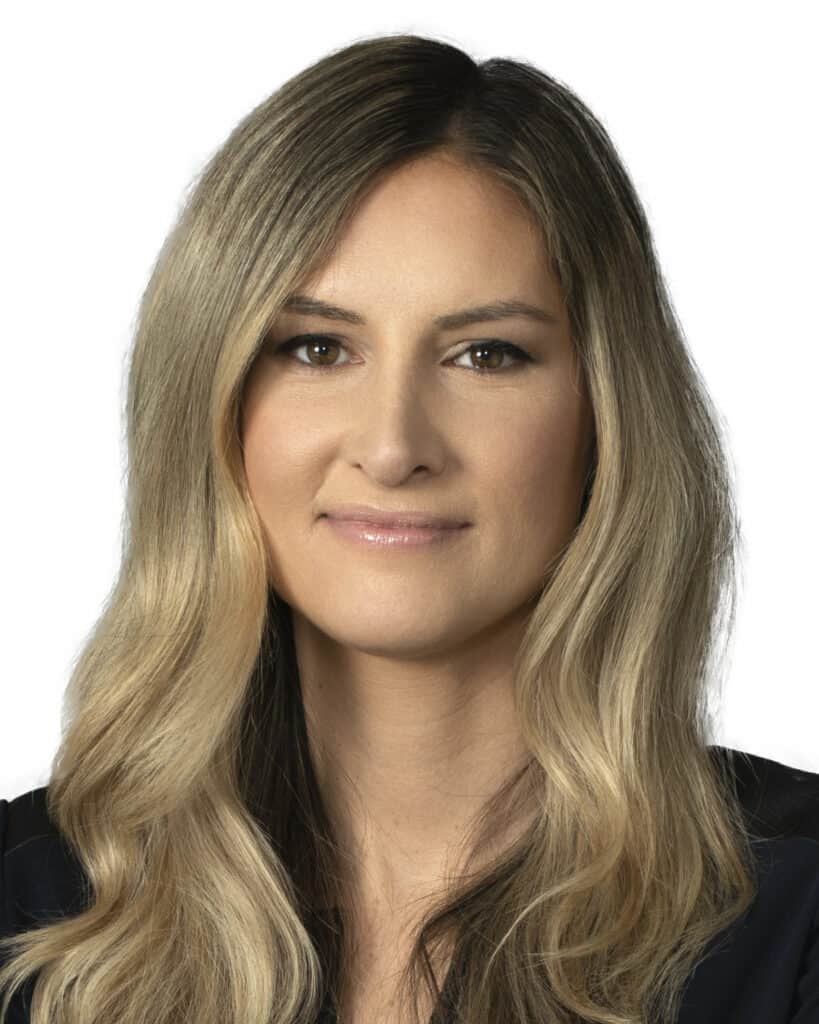 Whitney Manfro
WORKPLACE LAWYER
Whitney provides strategic counsel to employer and employee clients exclusively in the areas of employment law, human resources law, and human rights law. Over the course of her career, she has served national corporations, start-ups, senior executives, and individual employees across a broad range of industries.