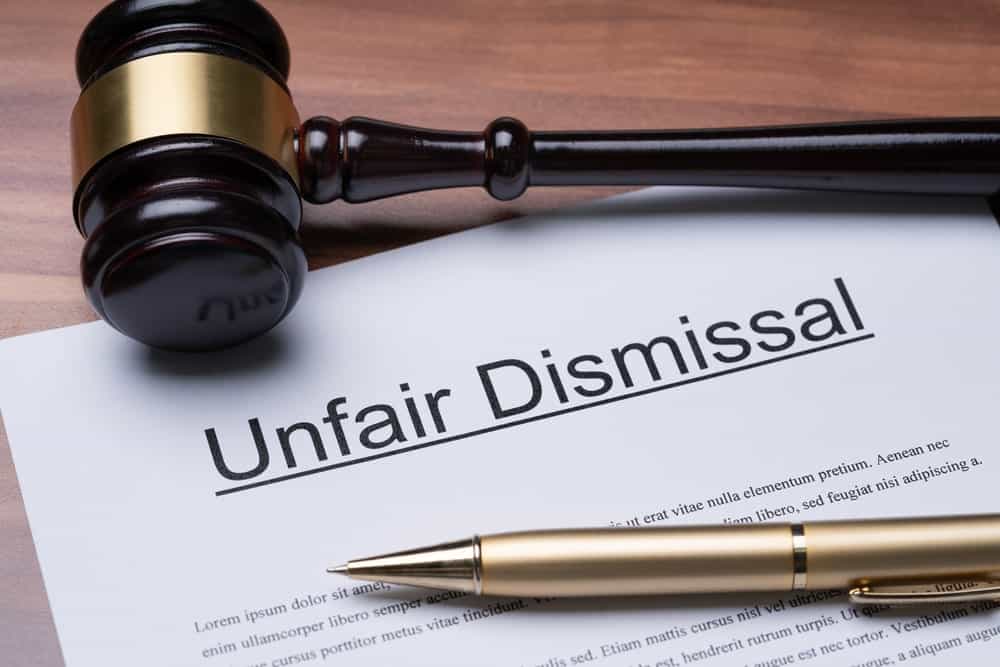 For an employer in BC who fires a member of staff, it may just mean a reduced headcount in the office or other business premises.

For the employee, however, it often means financial, emotional and mental hardship.
While there may be a temptation to want to sue for wrongful termination if no reason is given for your dismissal, that alone may not be enough. You need a valid reason to sue for wrongful termination in B.C., i.e., your employer must have done something that contravenes the provincial employment laws.
Let's take a look at the possible reasons you can use for filing a wrongful dismissal lawsuit and what is/isn't allowed with terminations under B.C.'s employment laws.
What are the reasons you can sue for wrongful termination in BC?
Five basic reasons can lead to a lawsuit for wrongful dismissal by an employee in B.C…
INSUFFICIENT NOTICE PROVIDED
If sufficient notice is not provided by an employer before terminating an employee, in accordance with the notice periods set out in B.C.'s EMPLOYMENT STANDARDS ACT, it can be classed as wrongful termination.
Written notice is required (the longer you have been employed, the more notice is required) and if that cannot be provided, payment in lieu of notice must be provided by the employer.
DISCRIMINATION
Firing an employee due to discrimination is STRICTLY PROHIBITED UNDER B.C.'S EMPLOYMENT LAWS.
Certain grounds are protected under B.C.'s HUMAN RIGHTS CODE, including age, race, ethnicity, gender, pregnancy, religion, sexual orientation, etc. Even if an employer provides sufficient notice to an employee, being able to prove dismissal due to discrimination on one of these grounds is a powerful reason to sue for wrongful termination.
If you receive insufficient notice AND are fired due to discrimination, you may need to file two lawsuits (speak to one of our employment lawyers at Taylor Janis).
CONSTRUCTIVE DISMMISSAL
If your employer CHANGED THE FUNDAMENTAL TERMS OF YOUR EMPLOYMENT CONTRACT without your consent, and you were left in a position where you had to resign, you may have a case for a type of wrongful termination called "constructive dismissal".
Examples of fundamental changes to contracts include reducing pay, changing your title or duties, or changing your work hours. If the employer creates a toxic work environment, this may also be grounds for a constructive dismissal claim.
Such cases are very time-sensitive, and it's best to seek legal advice as soon as possible after you are aware of the change.
FORCED RESIGNATION
Another type of wrongful termination is when an employer FORCES AN EMPLOYEE TO RESIGN UNDER DURESS.
A voluntary resignation cannot be wrongful dismissal and requires no severance pay but no employer has the right to force a resignation to avoid paying severance (which does happen on occasions).
UNLAWFUL "WITH CAUSE" DISMISSAL
If you VIOLATE YOUR EMPLOYMENT CONTRACT, your employer may have the right to terminate you on the spot "with cause". This means no notice or severance pay is necessary.
However, an employer cannot claim a violation of the contract simply to avoid paying severance. If your employee does this, you can sue for wrongful termination.
"No reason" dismissals are allowed in BC
Before you start considering a lawsuit, understand that an employer can fire an employee for no reason in B.C. — providing sufficient notice or severance pay in lieu of notice is provided.
"Without cause" dismissals are common when a company decides to downsize, goes through a restructuring or hard economic times or for other reasons.
As long as the employer complies with the rules of termination in the employment legislation, the termination is lawful — even if the terminated employee was a star performer.
Dismissals not allowed in BC
There are certain specific situations where an employee is protected from dismissal in B.C…
FOR SAFETY COMPLAINTS OR INJURY CLAIMS
An employer in B.C. cannot fire an employee because of a Worksafe BC claim (for an injury) or because a workplace safety issue was raised.
FOR PROTECTED LEAVE
Protected leave, like maternity leave or jury duty, is just that — protected. So, an employee cannot lawfully be fired during or after taking such leave.
Can I sue my employer for emotional distress after being fired?
Successfully claiming "aggravated damages" for emotional distress after being wrongfully terminated is extremely rare in B.C.
To win a case like this, an employee needs to prove that he/she experienced mental distress as a direct result of the employer's poor conduct and support the claim with the appropriate medical/psychological evidence.
Most successful claims do not go down this route and, instead, result in reasonable notice damages (payment in lieu of notice) and part-payment of legal expenses.
Special damages may be sought if the behavior of the employer during an employee's dismissal or during the legal processes that followed was particularly egregious.
What is the limitation period for a wrongful termination case?
Under the terms of the B.C. Limitation Act, you have two years from the date you received notice of termination to commence a lawsuit for wrongful termination and one year for a Human Rights action.
After the limitation period expires, you forfeit the right to sue for wrongful dismissal.
If you suspect that you have been wrongfully dismissed, discriminated against, constructively dismissed or otherwise mistreated by an employer in B.C., it's important to get prompt legal advice.
At Taylor Janis, LLP, we can help you fight unfair terminations and protect your rights as an employee. Talk to one of our employment lawyers.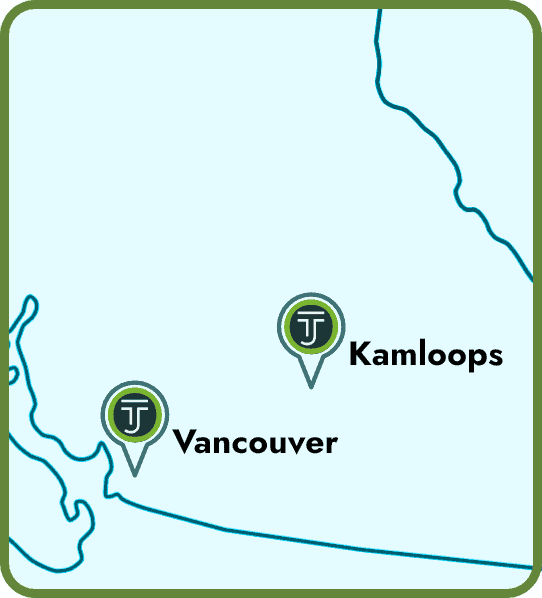 Our main hub for British Columbia is located in the heart of Vancouver. We also have a Kamloops Office for interior residents. That said, we serve the entire province of BC. We have the infrastructure to work with any of our clients virtually — even the furthest regions of British Columbia.
Call (604) 423-2646 [toll free 1-877-402-1002] to get routed to the best representative to serve you or contact us online for general inquiries.
We also have a dedicated intake form to help you get the ball rolling. Our intake team will review your specific case and advise you on the next steps to take as well as what to expect moving forward.
Our offices are generally open 8:30 a.m.—4:30 p.m., Mon—Fri.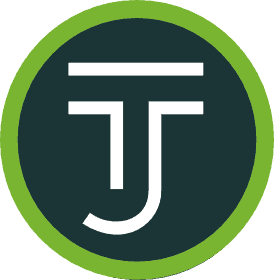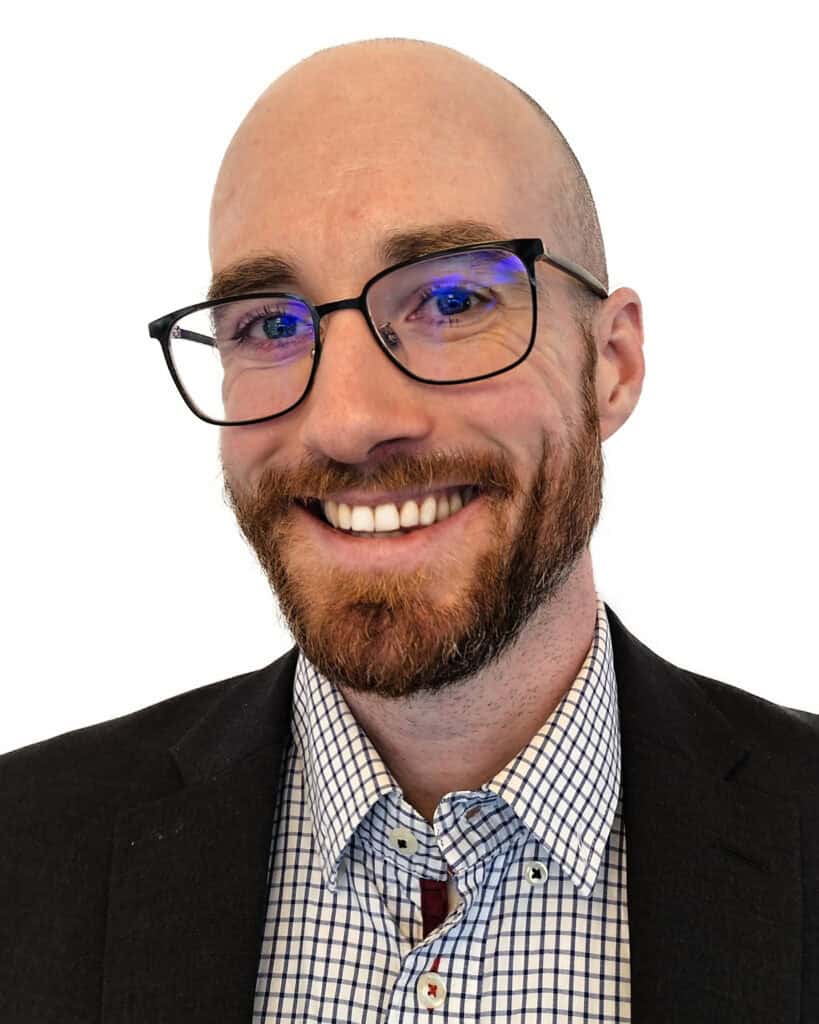 Evan Harvey
WORKPLACE LAWYER
Evan Harvey is a lawyer practicing labour and employment law in the Vancouver office. He prides himself in a compassionate and focused approach to developing and maintaining trusting client relationships and advocating his clients' interests in a meticulous, concise, and straight-forward manner.