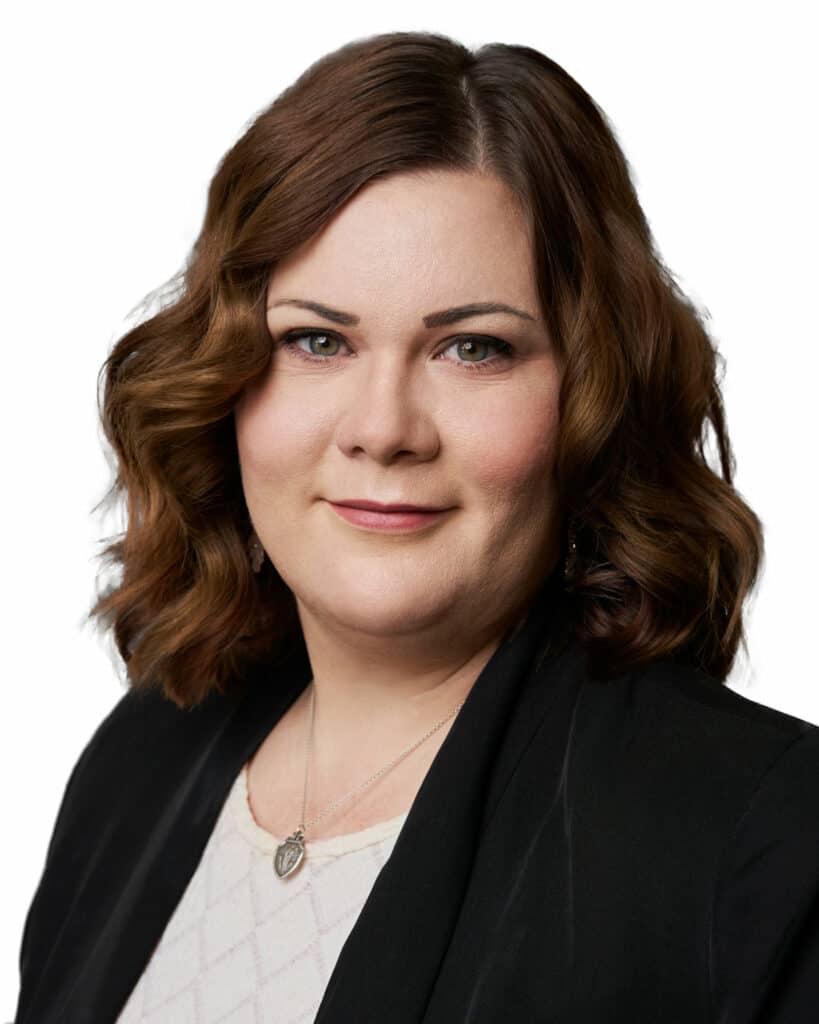 Kim Holland
WORKPLACE LAWYER, CALGARY
kholland@taylorjanis.com
(403) 474-0411
About Kim Holland
Kimberley is an associate lawyer focusing on employment law and Human Rights Law in Alberta
and British Columbia. In her practice, she advises employees on termination packages, wrongful
dismissal, constructive dismissal, just cause termination, sexual harassment, workplace
discrimination, illness and disability, provincial and federal human rights matters, and contract
reviews and negotiations. Her compassionate yet assertive approach ensures that clients
receive the respect and compensation that they are not just entitled to, but deserve.
After practicing in the area of employment law at small, mid-size, and national employment law
firms in Calgary for over 7 years, Kimberley joined the employee-specialized team at Taylor
Janis LLP. Kimberley has appeared before the Alberta Employment Standards Tribunal, the
Provincial Court of Alberta, the Court of King's Bench of Alberta, the Provincial Court of British
Columbia, British Columbia Superior Court, the Alberta Human Rights Commission, and the
Canada Industrial Relations Board. Kimberley has experience with both Alberta employment
standards appeals and provincial court appeals, has extensive trial experience with six career
trials, 4 reported decisions, and has negotiated countless favourable settlements for her clients.
Kimberley was born and raised in Manitoba and earned a Red Seal trades designation before
pursuing university studies in English and Religious Studies, and some years later, graduated
from Law School at the University of Calgary. She has worked in many industry sectors including
oil and gas, trades, non-profit, hospitality, tourism, and business management. In the
courtroom and office, Kimberley provides practical and effective legal advice to her clients who
have coined the befitting name – Mizz Pitbull – for her being their fierce, dedicated, and loyal
advocate.
Outside of the office, Kimberley enjoys exploring the mountains with her partner and their
blended family, walking her dogs at Sandy Beach, cycling, travelling, and supporting Calgary's
stand-up comedy community.